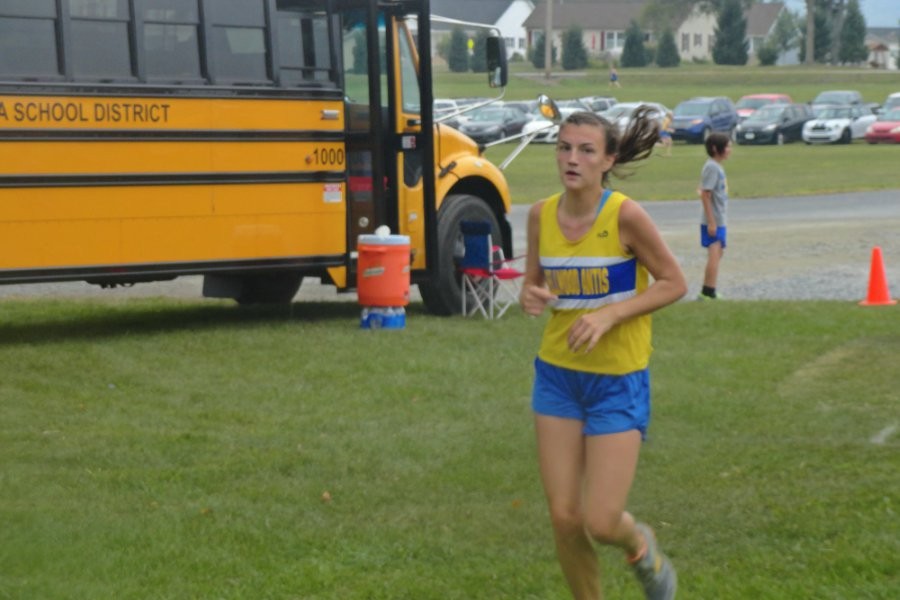 Carol Bartlett
The boys and girls cross country teams were both part of a busy day for Bellwood-Antis sports.
The boys tied Williamsburg 28-28, but dropped one to Central by a score of 21-34.  The girls team brought home two victories: a 27-28 decision over Williamsburg, and a 15-50 sprint past Central.
When asked for the outlook on the rest of the season, junior Haley McCloskey said," We need to make it through every race!"  Her goal for the end of the season is to run around a twenty-five minute race.
Junior Devon Zheng added for the boys team, "I think we could be really good. The season just started and we have lots of room to improve!"  Devon would like to run his races in around twenty-one minutes by the end of the season.
Golf
The golf team took on a very talented Mt. Union squad and fell by a score of 376-435.  The undefeated Trojans had the top four placing scores.
Collin McCaulley shot a 104 for  B-A, followed by Derrick Swope with 106.
Boys Soccer
The Tyrone/Bellwood-Antis co-op boys soccer team dropped its season opener on the road in Philipsburg, 2-1 to Philipsburg-Osceola.
Senior Noah D'Angelo provided the team's only goal, scoring on a penalty kick in the seventy-fourth minute.