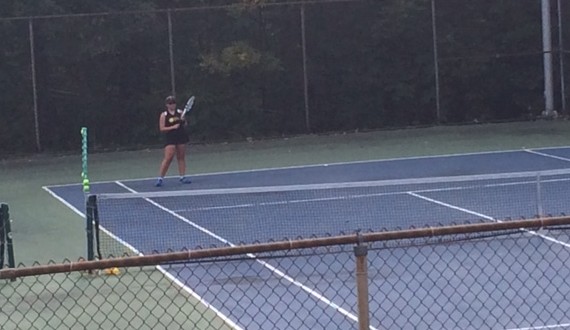 Kerry Naylor
The Tyrone/Bellwood-Antis co-op tennis team bagged another impressive win yesterday over Clearfield.
Tina Hollen continued her winning ways with 6-1 and 6-2 decisions, while Hannah Klesius won her match with 6-0 and 6-4 set victories.
Hollen and Klesius were also both part of doubles match wins.
The girls are certainly exceeding expectations the past couple of matches, now that they've added Tyrone's Erika Voyzey to fill out the roster. They have won three straight and are now 3-2.
When asked how she felt about the teams recent success, Hannah said, "I'm extremely pleased with how well we've been doing; what we lack in numbers we definitely make up for in talent."
The sophomore Hollen added, "I'm so happy. We need to keep this going!"
The girls travel to Central next to take on the Lady Dragons.