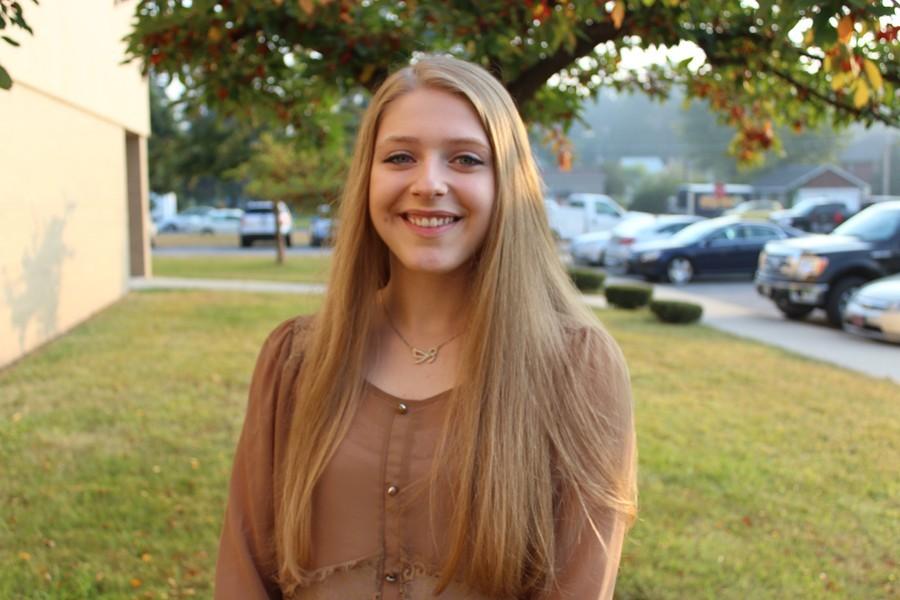 Meet The Court: Paige Dinges
Name: Paige Dinges
Age: 17
Parents: Melissa Dinges and Scott Dinges
Siblings: Emily Dinges
Hobbies/Clubs: Secretary of NHS, Leo Club, Soloist on Blair Dance Company, Library Assistant
Interest outside of school: As weird as it is, I play a lot of Sudoku. I'm also trying to teach myself Anatomy. My favorite thing though is to hang with my friends.
What does being a part of Bellwood Antis HS mean to you? : Being a part of BAHS has taught me a lot. I've learned that a small class size allow for a lot of one on one attention with your teachers and it has helped me a lot. BAHS has given me an excellent education and I enjoy having a small class with teachers who care.
How does it feel to be a part of the homecoming court?: It is really exciting. I wasn't expecting to be on the court, so I was really happy to hear my name called. I'm also very appreciative of everyone who nominated me.
What would it mean to be crowned queen? : It would mean a lot to be crowned queen. I have wanted to be on the court ever since seventh grade and now that I am on it, it is a dream come true. However, the experience is what matters to me the most. This is such a privilege and it would be a shame to get caught up in winning or losing.