Teen driving
B-A's driver's education and Behind the Wheel programs offer safety training for beginners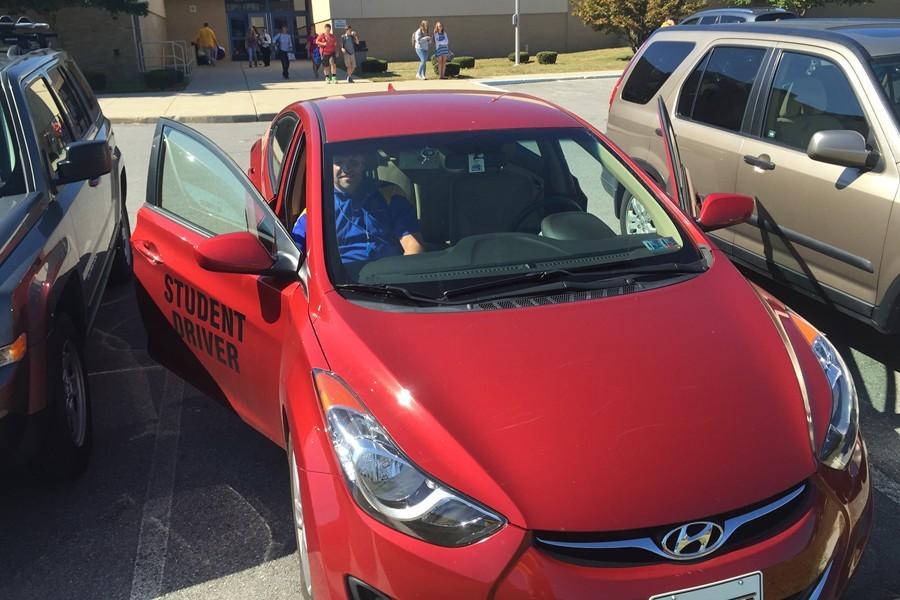 Driving is a wonderful freedom, the ability to get to places quickly is such a convenient thing to have. Because of this, it is easy to see why teens throughout the US are always eager to get their license.
However with driving comes many responsibilities and many risks, some risks greater than others. Though teens are aware of the risk, many choose to take it anyway. In fact, teen driving is the leading cause of death for all teenagers in the United States.  Sometimes teenagers are not ready to drive at age 16, though the law says that they are. Many times teens crash because of distractions within their car. Teens also tend to drive faster than they can control sometimes, causing them to wreck.
Fortunately, car crashes are preventable, even for teens. To help this, Bellwood-Antis offers a Driver's Education class to all sophomores, which is more and more rare in this era of budget cuts.
According to Drivers Education teacher Mr. Hughes, "Driver's Ed. is an especially important class for 10th graders because it is good to get to them early so they build good habits. It is also an important class because it has real world skills."
High School Principal Mr. Schreier said the program gives students a different view of driving.
"The class allows students to pick up on some things that they may not pick up from watching their parents drive," he said.
Junior Ryan Moore appreciates the class, saying, "I believe Drivers Ed. is beneficial to students. A lot of the information that is taught is needed to pass your permit and drivers test."
Mr. Schreier also talked a little bit about B-A's new student car, adding, "We got a good deal on the car and we believed that the cost of the vehicle was small compared to what we are able to offer to our students with it."
When he talks about what the car offers he is referring to the Behind the Wheel program.
Bellwood-Antisl offers the Behind the Wheel program for $50 where as if a student would go somewhere else for the program it could cost them up to hundreds of dollars. This also gets students a discount on car insurance.
According to Drivers Ed. teacher Mr. Crowell, the discount can be up to 10% on car insurance, so that $50 will pay itself back eventually.
So while teen driving can be dangerous, there are different ways teens can minimize the risk of them being in an accident. Luckily, our students get a chance to be taught how to be a safe driver which is probably one of the best things young drivers can do to minimize the risks that come with driving.