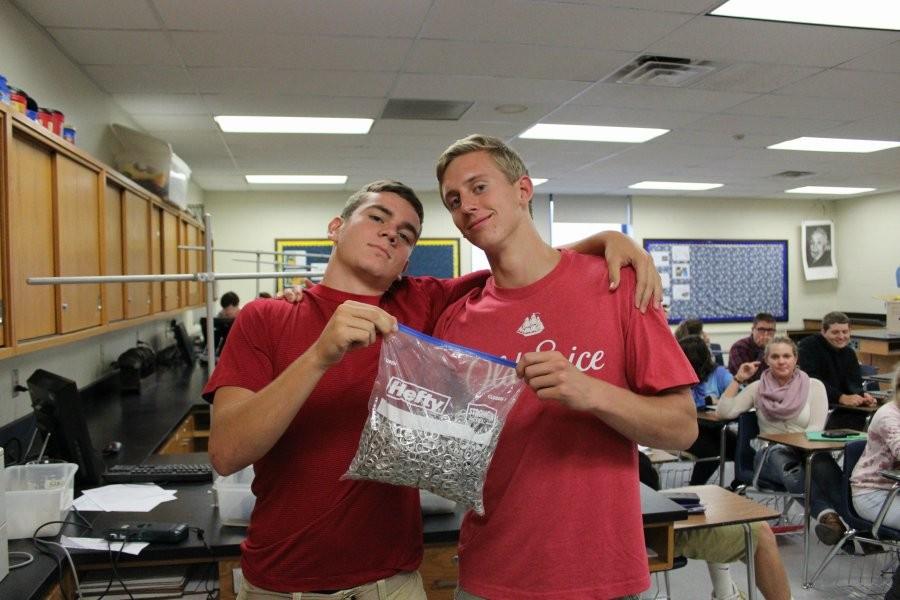 Kerry Naylor
This year, the Bellwood-Antis School District is starting something new. With grades K-12 involved, the district will be collecting pop tabs for 'Service Paws of Central PA."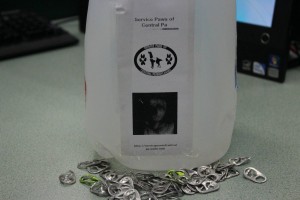 Service Paws of Central PA is a local organization that was started by an Altoona resident, Ms. Leslie Kelly, who also owns a service animal.
"SPCP was derived with the goal of helping individuals financially, obtain a Service or Assistance Animal and to help defray veterinary costs for those that currently use a service dog."
Mrs. Linda Noonan, an elementary school teacher at Myers, proposed the idea to do this fundraiser. She said that she has always been a dog lover, and she began saving aluminum tabs a few years ago after she met Ms. Kelly. She met Ms. Kelly along with her lab who was her ears.
Whenever Ms. Kelly's faithful companion passed away, it took her almost two years just to save enough money to get another dog.
"I feel the remarkable roll dogs play in our lives is something to be recognized," said Mrs. Noonan. "The expanded development in training these unique animals to save people's lives and enable them to live independent and productively is incredible. We have an opportunity to help finance the tremendous cost of training by simply taking a minute to "save a tab."
The goal is to collect as many pop tabs as possible throughout the year to donate to go towards the cost of service dogs.
It doesn't require that much work or effort to help, and in return we can help someone by giving them a best friend and helper.
Each homeroom in the elementary, middle, and high school will have a carton to collect the pop tabs. Students and their families are encouraged to save any pop tabs that they have and bring them in all throughout the year.
Service dogs are very important, and sometimes even a necessity, for some people to get through their day. The dogs are trained to help people living with physical or mental disabilities, and they make the lives of people with disabilities much easier.
It costs about $50,000 to train a service dog, and more than 25,000 Americans use service dogs. Since it is so much money, Mrs. Noonan got the idea to help out and get the students involved.
Our district is always willing to reach out and aid a cause that can be so beneficial to people in need. Please take a minute and save a tab!