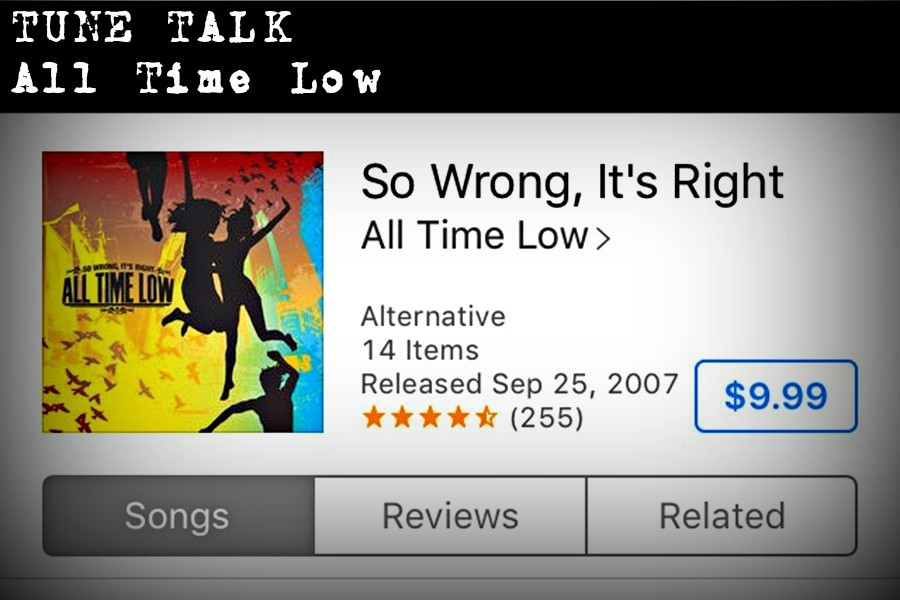 iTunes Art
Once upon a time, four dudes from Towson, Maryland decided to start a band. That band would later be known as All Time Low. Their predominantly upbeat songs bring a sense of immaturity through adult themes. Just think of a toddler singing "Blame It" by Jamie Foxx.
Formed in 2003, they have become the leaders the pop-punk community. The band consists of Alexander Gaskarth, lead singer and guitarist; Jack Barakat, lead guitarist; Zachary Merrick, bassist; and Rian Dawson, drummer. They're represented by Hopeless Records, along with Avenged Sevenfold, Neck Deep, and Arnarbor.
Their debut album, The Party Scene was not released until 2005. Although it was their first album, it is not their most popular. Don't Panic: It's Longer Now has shown to be one of the most known, with songs such as "Backseat Serenade," "Somewhere in Neverland," "For Baltimore," and "A Love Like War."
Their album So Wrong, It's Right features one of their most famous songs "Dear Maria (Count Me In)," which has become a well-known pop-punk anthem. Their most recent album, Future Hearts, has impressive collaborations with Mark Hoppus of Blink-182 in the song "Tidal Waves," and Joel Madden of Good Charlotte in the song "Bail Me Out."
As their song "For Baltimore" implies, the band is very close to home. They've always been proud of their origins in Maryland. I think it's very important they don't let fame change them. Most artists today become too engulfed in their fame and fortune, and forget what it's really about. The music.
All Time Low make it a point to release good quality music with meaning. Not to mention, they are always a great pick-me-up.