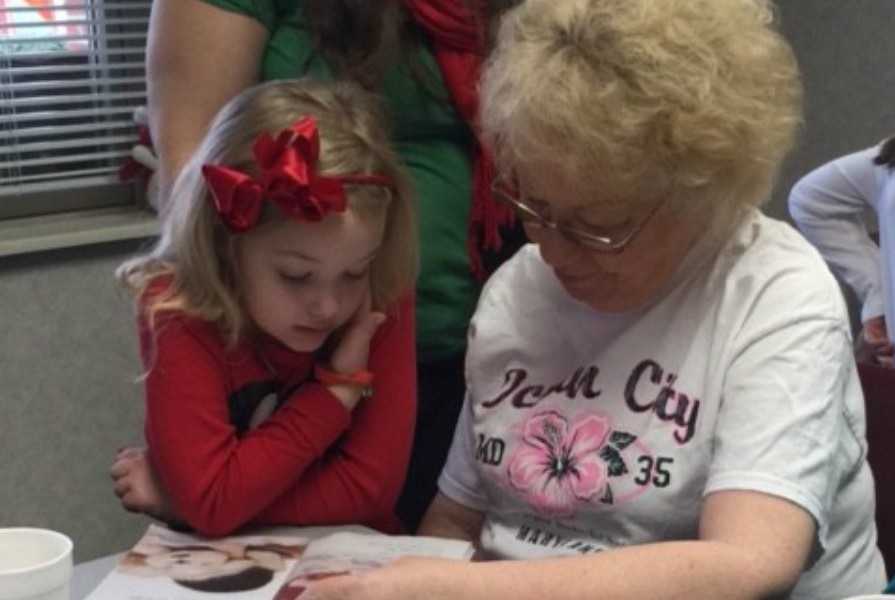 Kyley Longo
Mrs. Kyley Longo-McGarvey, a second grade teacher at Bellwood-Antis Myers Elementary School, and her students went to visiting the assisted living home Bell Mansion on Tuesday.
The students sang Christmas carols and read their favorite Christmas stories.
Mrs. Longo-McGarvey thought of this wonderful idea.
Mrs. Longo-McGarvey's grandparents passed away a few years ago and ever since she has had a new understanding on remembering the elderly, most importantly around the holidays.
"Many of them, though they have families, do not get to travel to see them and don't get a lot of visitors," she said. "I spent every holiday with my grandparents and couldn't imagine letting them be all alone."
Watching her students help out around the community makes Mrs. Longo-McGarvey so proud of them.
"They do great things with their grades, school work, and behavior in the classroom," she said, "but what they are willing and excited to do is literally going to change someone's life and brighten their day."
All the students are so pumped and excited that they are going to be helping out.
Mrs. Longo-McGarvey asked some of her students how they felt about helping out and one of the responses was, "Good because we get to help people."
Another response was, "I can't wait to meet new people."
While the students are helping out, it is also benefiting them.
" How hard is it to find time in our lives to do a little giving whether it be money, cards, gifts, or time?", Mrs. Longo-McGarvey said, " If we can instill this idea in young people imagine how much richer their lives will be and I don't mean with material things."
Mrs. Longo-McGarvey is most certainly planning on doing this project years to come.
Last year she went to visit Bell Mansion with the basketball team and they formed many relationships with the residents and are hoping to make more.