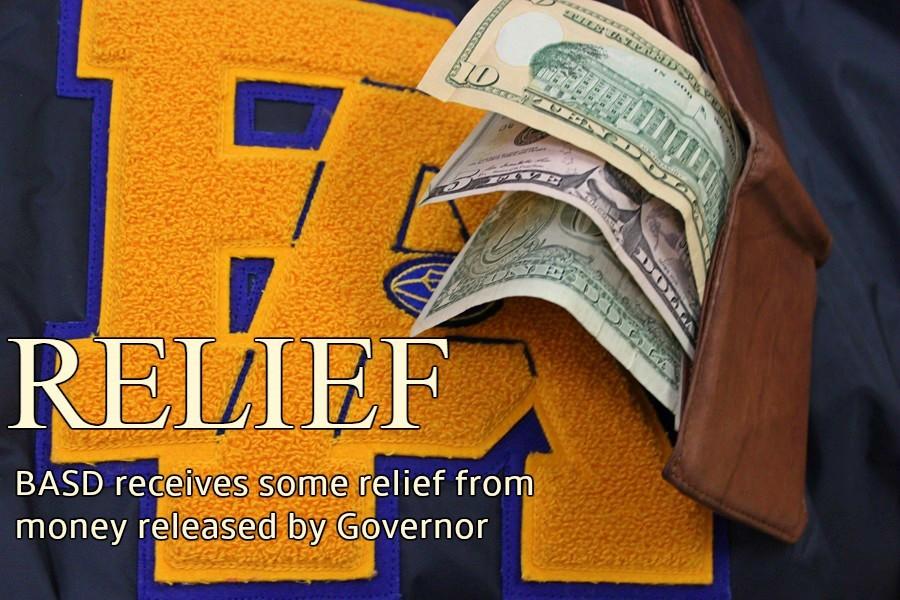 Jarrett Taneyhill
Pennsylvania governor Tom Wolfe recently signed a partial state budget that could mean some good news for the state's 500 school districts, including Bellwood-Antis.
Wolfe released more than $3.5 billion to public schools and universities.
Superintendent Dr. Tom McInroy and Business Manager Kim Van Gorder are pleased with the release of the smaller budget.  They do, however, understand that this is a baby step in the direction they want to go.
Bellwood-Antis was allotted $4.4 million for its necessary expenses.
"Half a million will go towards PSERS (Public School Employee's Retirement System), and the other 3.9 million or so will go towards day to day expenses," said Mrs. Van Gorder.
The money arrived on January 5.
While the administration is definitely relieved, it is still not pleased by the stalemate in Harrisburg.  They understand that if this continues, it will begin truly hurting schools around the state.
"If this nonsense persists," said Dr. McInroy, "schools are going to have to start shutting down, which will create a whole bunch of problems."
"It's all just politics," offered Mrs. Van Gorder.  "It's a nasty business in which people are seldom able to compromise."
Jay Himes, director of the Pennsylvania Association of School Business Officials, was quite pleased release of money and believes it is "extremely important".
"I think it moved some districts back from the edge in terms of the need to borrow," Mr. Himes told the Associated Press.  "It also helped back down the frustration and skepticism level of schools throughout the state."
Still, the budget standoff will stretch into a seventh month, it seems.  Mrs. Van Gorder said she recently attended a meeting with state representatives and received no indication the stalemate will end any time soon.