Unsung Hero: Hannah Mcclellan
Myers Elementary student makes a difference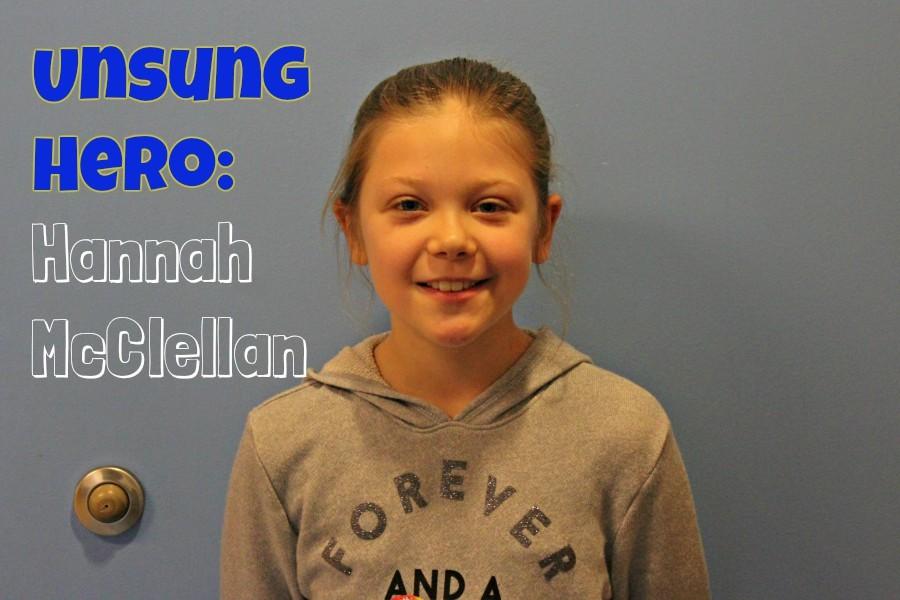 "Maybe at this stage in my career, it's from that younger generation that I have most to learn."

-Diana Rigg
Practicing compassion and selflessness at a young age is the key to influencing the lives of others. Myers elementary student Hannah Mcclellan knows exactly what this means.
Hannah Mcclellan, 9, a fourth grade student in Mrs. Burns' room, was approached by Principal Terri Harpster at the beginning of this school year.
Every day, Hannah meets a kindergarten student at his bus in the morning and takes him to his classroom. The kindergarten student, anonymous, has various vision problems.
"I love helping. If I start to help people now, it will be easier to help people in the future," says Hannah.
Hannah has truly been an unsung hero since the beginning of the school year. Many faculty members and students didn't know she was lending a helping hand.
"Hannah is a very responsible and kind young lady. She loves to help others, and she does everything with a smile on her face!" says her teacher, Mrs. Burns.
Hannah says she will continue to practice these traits when she arrives to the middle school next year. She is truly a young hero.