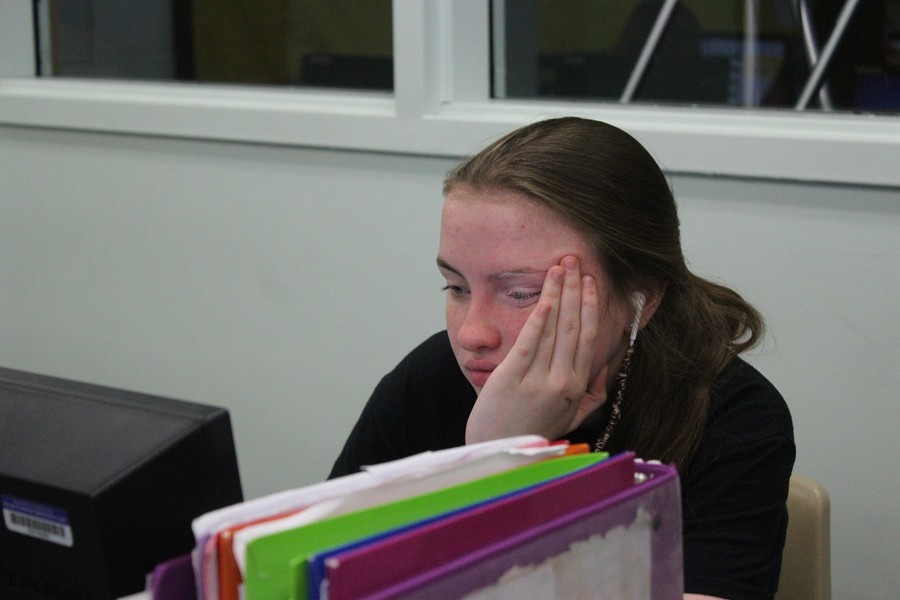 Phoebee Potter.
Freshman Aubree Reiter recently won an Edublog award in the student category for the Best Student Blog.
The Edublog Awards are an annual, community based program which recognizes and celebrates excellent practice in the use of weblogs and social media in education.  Entries are welcome from any country and in any language.
Aubree's blog, Simply Aubree: Ramblings of a Country Girl, is quite the blog at that, and it doesn't look like she'll be stopping her writing anytime soon.
Aubree says that she enjoys writing, and that middle school teacher Ms. Jamie Forshey was a driving force in her blog-making.
"After I saw how successful she was with her blog, I decided I should go ahead and give it a shot," she told me.
Aubree believes that one of the neat things about her blog-making is the range of things she can cover.
"I write about anything I want to," she said.  "It's basically cool things that are going on in my life, recipes, and even essays I write in school."
Simply Aubree: has now gained some attention, and Aubree couldn't be happier.
"Winning this award means the world to me," Aubree explained.  "It shows me that people like and are interested in my writing."
"Winning with Ms. Forshey by my side is the cherry on top!"
"It's a super cool bonus to win the Edublogs award along with a student who enjoys blogging as much as I do, especially because I encouraged her a few summers ago to create a blog to showcase her writing and technology talents," said  Ms. Forshey. "Aubree's hard work has definitely paid off!"
When asked if she plans on continuing to blog throughout high school, Aubree made it known that school comes first, then blogging.
"I definitely plan on continuing to write," she told me.  "School is my number one priority, however; and even though I can't post as much as I'd like to, I will keep on doing it as much as I can."
Congratulations to Aubree and best of luck on continued success!