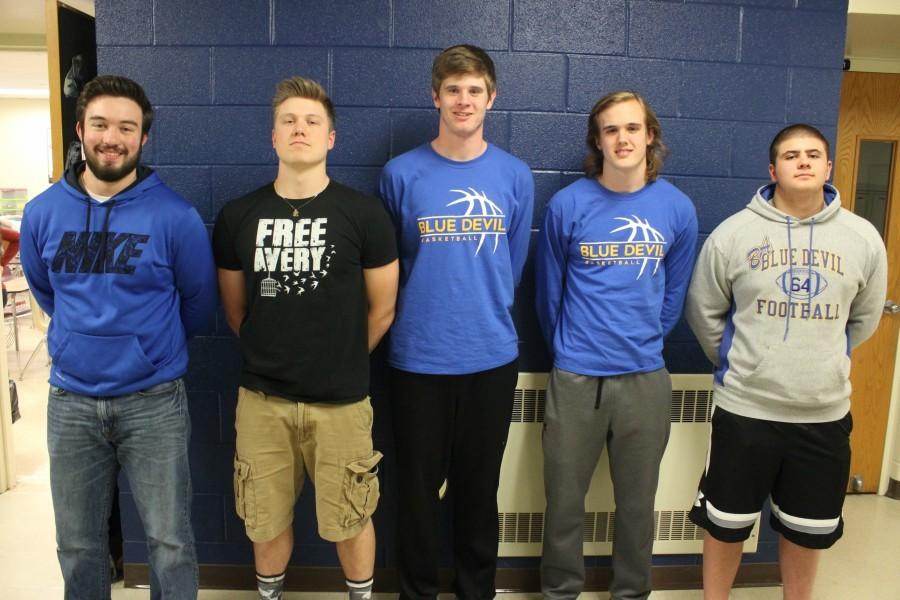 Jason Shade
Over Easter break, the Pennsylvania Football News released its annual Academic All-Star Teams.
Bellwood-Antis had a combined 13 players on three different teams – five gold, six silver, and two bronze.
"We're very proud of what our athletes achieve, but to achieve in the classroom as well as on the field is what is most important," said B-A football coach and athletic director John Hayes. "The classroom is really the path to future success in life."
There are three different categories that players had the opportunity to get into: Gold, Silver, and Bronze. Obtaining gold status means that you had a cumulative GPA of 3.8 or higher.
Obtaining silver status means that you had a cumulative GPA between 3.5 and 3.79. Finally, obtaining bronze status means that you had a cumulative GPA between 3.0 and 3.49. Along with the grades, excellence on the field is also a requirement.
Jake Burch, Sawyer Kline, Jarryd Kissell, Jarrett Taneyhill, and Adam Bowers each made the gold team.
"It's rewarding to receive recognition for our academic achievement since that's what we are – student athletes," said Kissell.
Devin Burr, Jake McCaulley, Zach Taylor, Brendan Kowalski, Ryan Moore, and Chris Wertman were silver team members.
Duke Bruner and Ethan McGee both made the bronze team.
English teacher Mrs. Susan Zong, who in her role as librarian helped get Bellwood-Antis organize its first all-academic nominees early in the 200os, explained the process she and B-A coach John Hayes use to nominate Blue Devil athletes.
"The process is that first the football coach determines eligibility for nomination based on playing time," she said. "Then we go through and determine grade point average, which for this award is cumulative, meaning it takes into account all of their high school years up through the current marking period. After that, the guidance department converts their GPA over to a 4.0, non-weighted scale."
To be eligible for nomination, a player must have played at least 50 percent of the games.
"We're blessed to have good representation on the team, and hopefully some of the younger players will see that and follow suit," Coach Hayes said.
Gold (3.8 GPA or higher)
2016       Burch      Jake                     Bellwood-Antis QB, DB  6'3          185
2017       Bowers   Adam                  Bellwood-Antis OL, LB    5'10        210
2017       Kissell    Jarryd                   Bellwood-Antis OL, DL   6'1          225
2017       Kline      Sawyer                              Bellwood-Antis RB, LB    6'0          190
2017       Taneyhill     Jarrett            Bellwood-Antis QB, DB  6'5          200
Silver (3.5-3.79 GPA)
2016       Burr                 Devin          Bellwood-Antis RB, DB   5'7          170
2016       McCaulley      Jake            Bellwood-Antis RB, LB    5'11        185
2016       Taylor              Zach             Bellwood-Antis TE, LB    5'11        175
2017       Kowalski        Brendan     Bellwood-Antis     K         5'10        145
2017       Moore            Ryan            Bellwood-Antis TE, DL    6'0          175
2018       Wertman       Chris            Bellwood-Antis OL, DL   6'1          285
Bronze (3.00-3.49 GPA)
2017       Brunner               Duke     Bellwood-Antis RB, LB    5'7          165
2017       McGee                 Ethan    Bellwood-Antis WR, DB 6'1          185