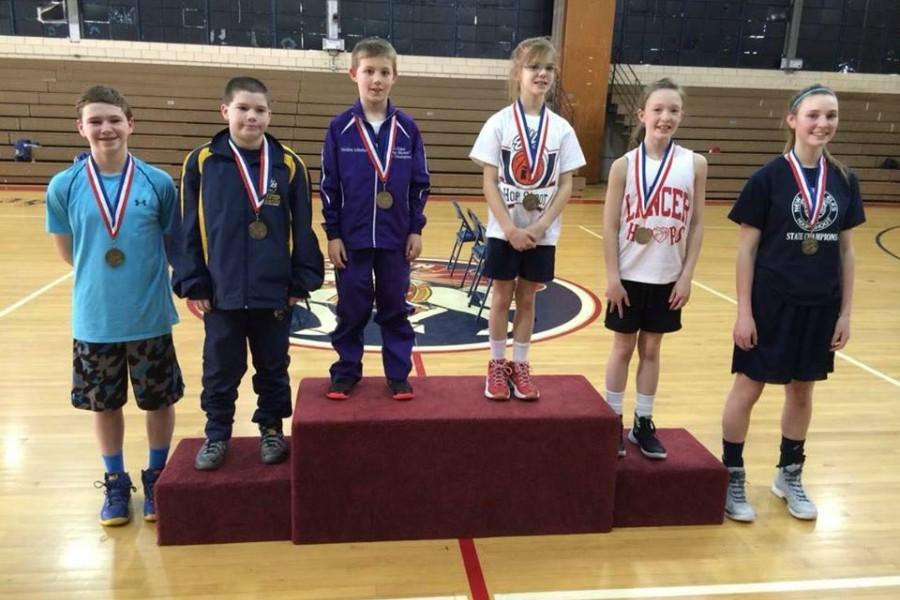 Courtesy photo
Myers third grader Holden Schreier has done it again.
On Saturday, March 19, he made 25 out of 25 foul shots at the Elks Hoop Shoot regional competition in Wilkes-Barre to place first and advance to nationals.
Holden defeated the state champions from New York and New Jersey, and he is now headed to Chicago for the finals.
"I've only ever hit 25 out of 25 in practice," Schreier said.  "I've never been able to do it in a competition."
Contrary to what someone might think, Holden wasn't actually on fire the whole afternoon.
"I couldn't hit anything in the warmups," he said.  "I was a bit nervous."
Holden has a lot planned for his trip to Chicago, including a Cubs game and a science museum visit.
"I'm really excited because my whole family is going to this one," Holden explained.  "I think there are going to be about twelve other shooters."
Principal Schreier admits that this has definitely been a fun ride.
"He enjoys practice, and we are very proud of him," said Mr. Schreier. "It's been a fun ride. Holden's mother and I are so proud of his determination in these competitions.  He's shot thousands of shots since the first competition in January.  Although he has a thinker mentality, he doesn't seem to be bothered by the pressure.  I think we are more nervous for him sitting in the stands, than he is on the court."