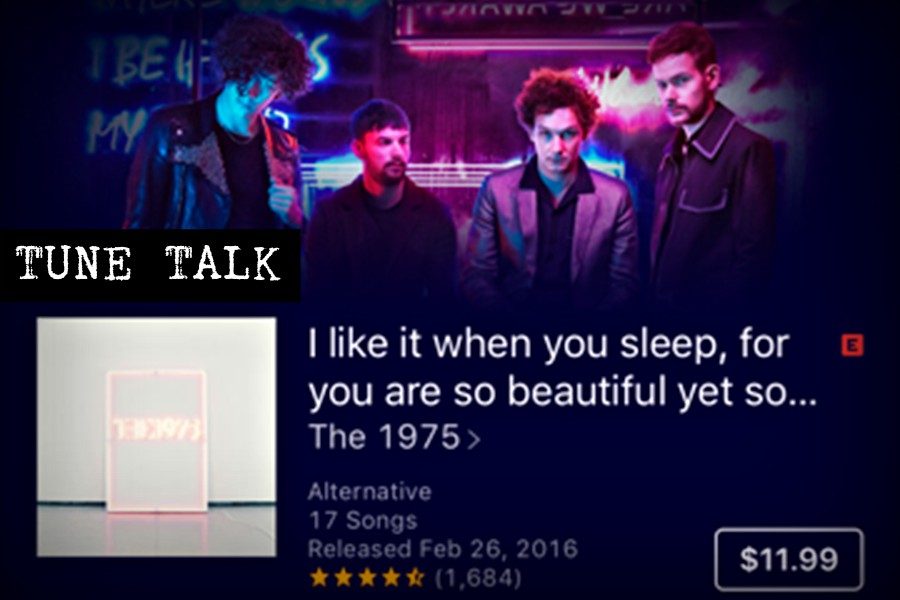 iTunes cover art
"The shirts coming off, don't overreact, please."
This dude thinks he's hot, but he's not. But they have some grade A music.
The 1975 are a British alternative rock band formed in Manchester. The band consists of four members; Matthew Healy (vocals, guitar), Adam Hann (guitar), George Daniel (drums), and Ross MacDonald (bass). They have released four EPs (Extended Plays) and their self-titled album came out on September 2, 2013. The album debuted at number 1 in the UK Albums Chart on September 8, 2013. Their second album, I Like It When You Sleep, for You Are So Beautiful Yet So Unaware of It, was released worldwide on 26 February 2016.
While Matt Healy, being the son of Denise Welch and Tom Healy, may have been born into fame with both of his parents being actors, he does hold an immense amount of talent. According to him, the band had been making music and doing covers together since they were about 15. Eventually, they finally wrote a song and released their first EP Facedown, with its lead single "The City." They didn't find the mainstream chart success until they released their EP Music for Cars. The lead single "Chocolate" had reached the 19th spot in the UK charts.
Their newest album (out on Spotify on March 11, 2016), I Like It When You Sleep, for You Are So Beautiful Yet So Unaware of It, was just recently released in February this year. They premiered their first single "Love Me" along with a music video before announcing a tour across Europe, North America, and Asia. Later, they released their two songs "UGH!" and "The Sound" along with music videos for those as well. Although not a single, they also released "A Change of Heart" before debuting their full album.
The 1975 are known for their soothing tunes on one end, along with their upbeat jams on the other. They may think they're a lot cuter than they are in all reality, but their rockin' music makes up for it.