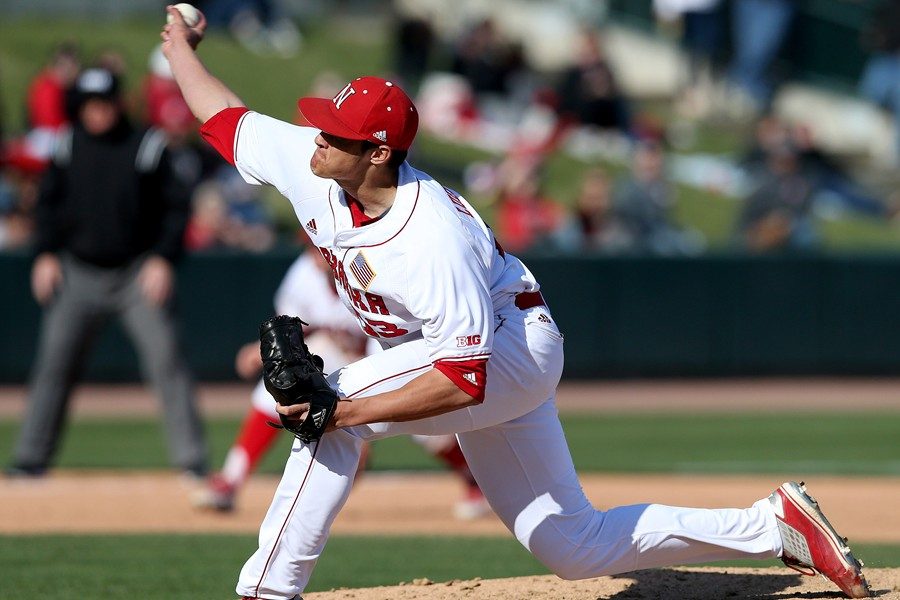 Nebraska Communications Office
Bellwood-Antis graduate Chad Luensmann took home a plethora of accolades for his efforts out of the bullpen this year for the Nebraska Cornhuskers.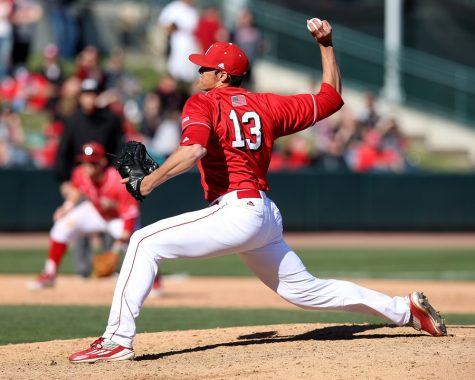 None were bigger than one of the B1G's top honor.
He was recently named the Big Ten Freshman of the Year, and was selected to the Big Ten All-Freshman Team, as well as to the Second-Team All-Big Ten.
Over 36.2 innings so far this season Luensmann boasts a team-best 1.23 ERA as well as a team best 13 saves.
Luensmann never expected such accolades this early in his career, and gives a lot of his credit away to the coaching staff.
"I didn't really think that I would have this much success my freshman year. I'm just going out there and do what I'm taught and whatever comes from it comes from it," said Luensmann.
Last year as the No. 1 starter at B-A Chad was 8-2 with a 0.85 ERA in 57.2 innings, striking out 60 and walking just 13, while holding opposing hitters to a .146 batting average.
However, Luensmann has had no issues with working out of the pen.
"Right now I'm just going where the team needs me most and that's fine with me," Luensmann said. "Whatever will help the team win."
For his part, Nebraska Coach Darin Erstad couldn't be happier with what he's gotten from Luensmann this season, both on and off the field.
"Chad is the epitome of what it means to be a student-athlete," said Erstad. "He is a tremendous talent on the field, but I am more proud of his accomplishments in the classroom and as a teammate.  It is truly an honor to be his coach."
High school head coach Steve Conlon isn't surprised to see Chad excel at the next level from seeing first hand Chad's work ethic and ability.
"I am not surprised at how quickly Chad has established himself as a force for Nebraska," said Coach Conlon. "He has a relentless work ethic and a self confidence that enabled him to accomplish great things."
As for Luensmann and the rest of the Cornhuskers, Nebraska (37-20) will be playing for a national championship, starting this week. The Huskers made the NCAA tournament as an at-large berth and will play out of the Clemson Regional as the No. 3 seed. They will face No. 2 Oklahoma State starting on Friday.
"It's gone pretty well," said Luensmann. "There are definitely some games we should have won, but we've put it together and played well when it really matters. We've gotten hot at the right time, and hopefully we can keep that going."