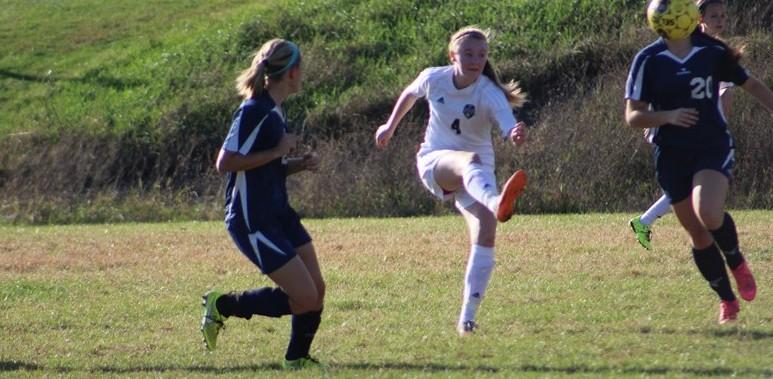 Kerry Naylor
The Tyrone/Bellwood-Antis varsity girls soccer team took a hard first lose to the Central Dragons Thursday.
Playing in Tyrone, the Central Dragons locked down top scorer Riley D'Angelo in 7-0 loss.
"They were a good team and just out played us," said D'Angelo. "All of their goals were lapses in defense. We couldn't get the offense going, either."
D'Angelo had 5 shots compared to Centrals 15.
The Tyrone/Bellwood girls' team fought their hardest but came 1-1 in the Mountain League.
Now 1-1, the Lady Eagles play West Branch Saturday.
"I think we can gain our confidence back," said D'Angelo. "If we just stick together and have a good practice, we will get past this and hopefully play them closer next time."