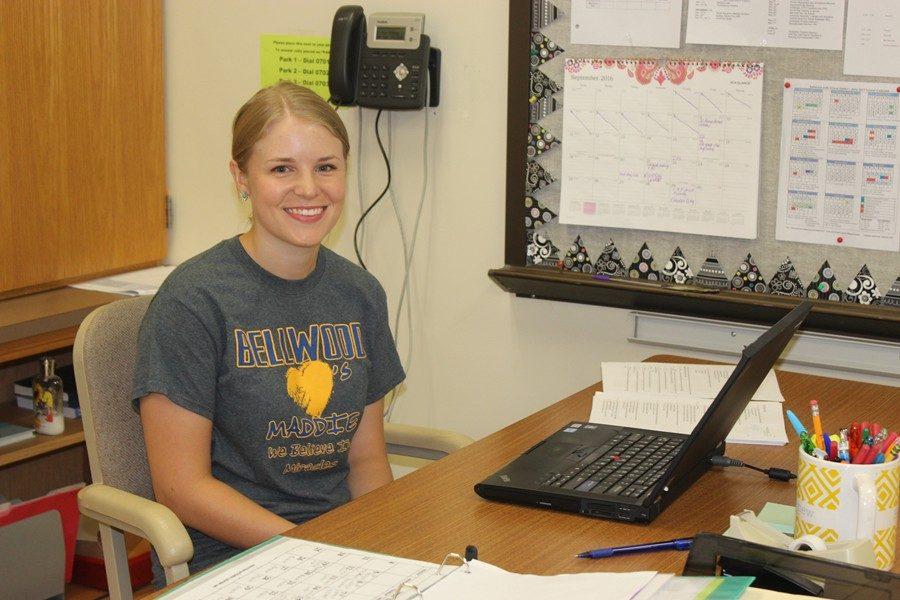 Jestalyn Heaton
Walking in on the first day of school you might have seen a new face among the teachers in the halls.
Mrs. Alyssa Cunningham is the new English teacher. She teaches ninth, tenth, and twelfth grade English, and AP Literature. She is also involved in Speech League and Mock Trial.
Mrs. Cunningham is an alumni from Bellwood-Antis, graduating in 2010. When asked what does it mean to come back to teach at Bellwood, she it felt natural.
"It feels very comfortable coming back, almost like coming back home," said Mrs. Cunningham.
Math teacher Mrs. Dawn Frank, who taught Mrs. Cunningham, stated that, "Mrs. Cunningham was a very hard worker in school. She was involved in a lot of school clubs."
Growing up Mrs. Cunningham knew a lot of the teachers at Bellwood-Antis outside of school, so the transition between them being her teacher to being a faculty member wasn't really hard.
Mrs. Cunningham said, "Being a teacher you get to see the school from a new perspective, from looking up to a leader, to becoming the leader."
One thing that got Mrs. Cunningham into teaching was that the teachers at Bellwood-Antis taught her the love of learning.
"I want to share the love of learning that was taught to me," she said.
Mrs. Cunningham, who went to college at Lock Haven University, taught at Glendale for two year, before becoming a teacher at the same school she graduated from.
She is the daughter of Ms. Deana Davis, who teaches in the middle school.