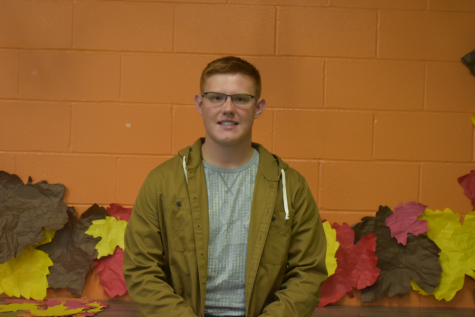 How many years have you been in Blueprint?
This is my first year in Blueprint.
What would you like to do this year?
I would like to share with the public the amazing things happening at Bellwood.
What grade are you in?
I am in 12th grade.
Why did you take Blueprint?
I took Blueprint to enhance my writing/communication skills, and to share what is happening at BASD.
Jackson Boyer, Staff writer
May 25, 2020

Local businesses feel the effects of COVID-driven meat shortage

(Story)

Apr 17, 2020

B-A moves to remote learning in wake of pandemic

(Story)

Mar 06, 2020

MONEY MINUTE: 'Checks and balances'

(Story)

Feb 11, 2020

Counting Z's: A new generation prepares to vote for the first time

(Story)

Feb 07, 2020

Blue Devil Roundup

(Story)

Feb 06, 2020

MONEY MINUTE: A degree – an expensive receipt

(Story)

Jan 30, 2020

MONEY MINUTE: The Bull and the Bear

(Story)

Jan 24, 2020

I will always be a Sheetz Freak

(Story)

Jan 23, 2020
Jan 10, 2020

BLUE DEVIL ROUNDUP

(Story)

Jan 07, 2020

MONEY MINUTE: Financial fluidity in 2020

(Story)

Jan 03, 2020

Dr. Harpster announces retirement

(Story)

Dec 10, 2019

Court is in Session

(Story)

Dec 06, 2019

Money Minute: It's the most… spending time of the year.

(Story)

Nov 26, 2019

Money Minute: helping today's youth become financially literate

(Story)

Nov 20, 2019

Bellwood-Antis alum wins borough election

(Story)

Nov 13, 2019

BASD increases safety with new locking system

(Story)

Oct 14, 2019

McMinn set to retire after 33 years at BA

(Story)

Oct 09, 2019

B-A teacher spending rises with national average

(Story)

Sep 30, 2019

Blue Devil Roundup

(Story)

Sep 10, 2019

Meeting Coach Erickson

(Story)

Sep 06, 2019

BLUE DEVIL ROUNDUP

(Media)

Oct 07, 2014

BAMS Tech Club earns statewide recognition

(Story)

Apr 14, 2014

Where in the World?

(Story)