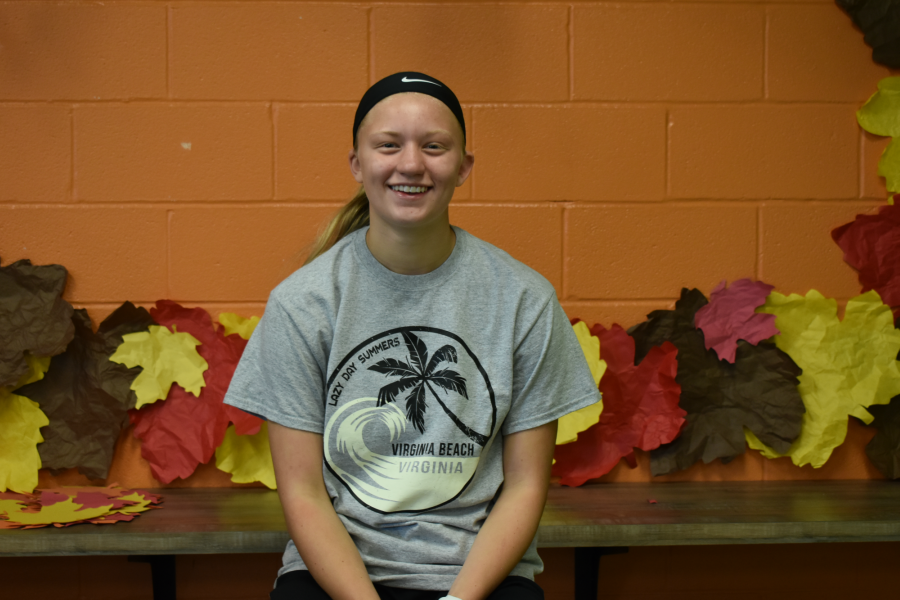 How many years have you been in Blueprint?
This is my first year in The BA Blueprint.
What would you like to do this year?
I would like to write about sports stories this year.
What grade are you in?
I am in ninth grade.
Why did you take Blueprint?
I took Blueprint because it seemed fun knowing what's going on in the school.
Chelsea McCaulsky, Staff Writer
Jun 01, 2020
Mar 13, 2020

Elementary Excellence: Brady Crist

(Media)

Feb 24, 2020

SUPER SENIOR: Emilie Leidig

(Story)

Feb 18, 2020

B-A bucks the trend of declining reading scores

(Story)

Feb 07, 2020

Mr. mini-THON teams forming now

(Story)

Jan 08, 2020

mini-THON Donor Drive open now

(Story)

Jan 03, 2020

ATHLETE OF THE WEEK: Zach miller

(Story)

Dec 13, 2019

STAFF PROFILE: Chelsea McCaulsky

(Story)

Dec 04, 2019

Renaissance holds Day of Giving

(Story)

Dec 04, 2019

BASD ponders the future of student technology

(Story)

Oct 16, 2019

Stall Day planned to benefit mini-THON

(Story)

Oct 15, 2019

Blue Devil win sets up showdown

(Story)

Oct 14, 2019

PHOTOSTORY: B-A levels Mount Union

(Story)

Oct 09, 2019

Junior high speech team hosts first meet

(Story)

Oct 04, 2019

Activities planned for B-A's game against West Branch

(Story)

Oct 01, 2019

BA STAYS UNDEFEATED

(Story)

Sep 25, 2019

Football team recognizes Citizens of the Week

(Story)

Sep 16, 2019

Homecoming highlights busy sports week

(Story)

Sep 13, 2019

Coach Conlon stepping down as basketball coach

(Story)