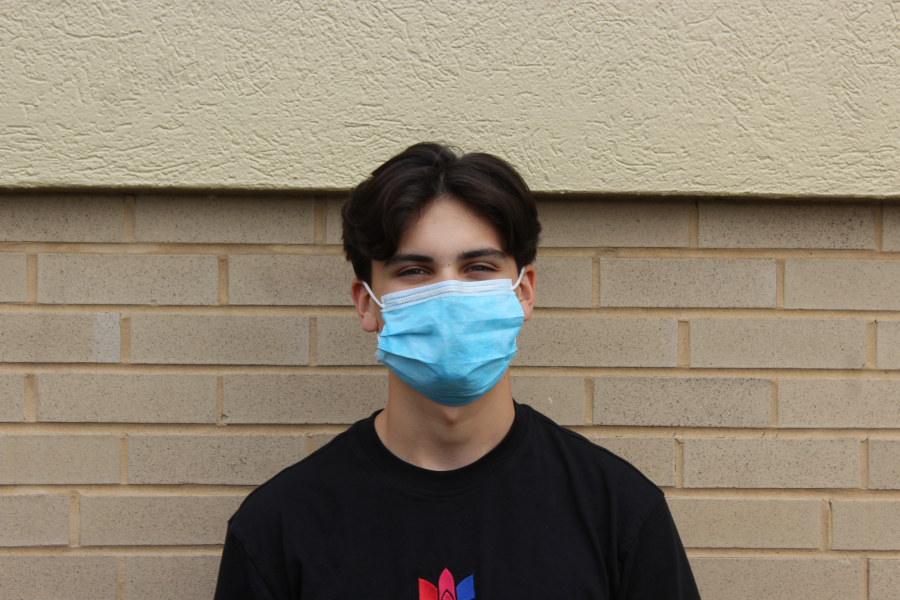 Jake Bollinger
Grade: 12
Number of years in BluePrint: 2
Activities
I'm in FCA, and I play Baseball, on the weekends I like to golf and hang with friends.
Job Details
As Editor in Chief I do a little bit of everything, I write stories, edit stories, and take pictures.
Why I joined BluePrint
I joined the Blueprint last year because I had an open spot in my schedule and it seemed like a fun class to be in. My first year was great and I decided to stick with it into my senior year.
Fun Fact(s)
I'm a Pitt fan, and my favorite food is sushi.
Jake Bollinger, Editor in Chief
Jan 20, 2021

Girls take season opener on the road

(Story)

Jan 06, 2021

Students set to return next week to in person learning

(Story)

Nov 24, 2020

Students prepare for the possibility of being virtual following holiday break

(Story)

Nov 20, 2020

BA History 101: The Fowler Maps

(Story)

Nov 17, 2020

Blue Angels kick off the Christmas season

(Story)

Nov 10, 2020

B-A retains Backyard Brawl trophy

(Story)

Nov 03, 2020

Blue Devils fall in semis

(Story)

Oct 27, 2020

Devils advance to District semis with win over BEA

(Story)

Oct 20, 2020

College Corner: Alexandra Diamond

(Media)

Oct 14, 2020

HOMECOMING GAME CANCELLED

(Story)

Oct 12, 2020

Blue Devils go to 5-0 with win over West Branch

(Story)

Oct 08, 2020

Devils stay on the road in attempt to stay unbeaten

(Story)

Oct 06, 2020

Devils overwhelm Blue Pirates in ICC bout

(Story)

Oct 02, 2020

Blue Devils gear up for game against Williamsburg

(Story)

Sep 30, 2020

College Corner with Gabriella Finn

(Media)

Sep 18, 2020

Myers fourth graders sent home following positive COVID test

(Story)

Sep 15, 2020

B-A overpowers Northern Bedford in the second half

(Story)

Sep 09, 2020

B-A adds new sign to main entrance

(Story)

Apr 28, 2020

Senior Male Athlete of The Year: Troy Walker

(Story)

Mar 12, 2020

Coronavirus causes havoc for sports locally, nationally

(Story)

Mar 03, 2020

Cheating scandal rocks baseball world

(Story)

Mar 03, 2020

Rep. Gregory reads to Myers students

(Media)

Feb 25, 2020

Boys fall in first round

(Story)

Feb 20, 2020

Just For Kicks – Basketball Edition

(Story/Media)

Feb 19, 2020

B-A hoops teams set to begin postseason

(Story)

Feb 18, 2020

Mentality Vs. Reality

(Media)

Feb 12, 2020

Boys Defeat Williamsburg At Home

(Story)

Feb 11, 2020

Girls dominate Williamsburg to secure Spot in the ICC championship game

(Story)

Feb 10, 2020

Boys Fall to Southern Fulton On The Road

(Story)

Feb 07, 2020

Four more athletes commit

(Story)

Feb 07, 2020

Girls defeat Portage on the road

(Story)

Feb 03, 2020

Boys Dominate At Home

(Story)

Jan 31, 2020

Wrestling team grabs two wins in double dual meet

(Story)

Jan 30, 2020

Remembering Mamba

(Story)

Jan 28, 2020

Lady Devils remain undefeated; boys fall to Mount Union

(Story)

Jan 22, 2020

Leidig completes milestone as Lady Blue Devils blow past Williamsburg

(Story)

Jan 07, 2020

Boys Come Up Short On The Road Against Central

(Story)

Jan 06, 2020

Boys Dominate On Road Against Juniata Valley

(Story)

Jan 02, 2020

Boys fall short in Reliance Bank Holiday Tournament

(Story)

Dec 31, 2019
Dec 18, 2019

Boys dominate on the road

(Story)

Dec 13, 2019

Blue Devils grab second straight ICC win

(Story)

Dec 11, 2019

Devils Defeat West Branch On The Road

(Story)

Dec 09, 2019

Devils Fall In Season Opener

(Story)

Dec 03, 2019

Cassidy leads Devils into new era

(Story)

Nov 22, 2019

Spotlight on Staff: Jake Bollinger

(Story)

Nov 15, 2019

ATHLETE OF THE WEEK: Trevor Miller

(Story)

Oct 31, 2019

Volleyball team falls in quarterfinals

(Story)

Oct 18, 2019

Volleyball gets key win to become playoff eligible

(Story)

Oct 18, 2019

ATHLETE OF THE WEEK: Blue Devil O-line

(Story)

Oct 11, 2019

ATHLETE OF THE WEEK: Nick Plank

(Story)

Oct 03, 2019

Soccer team suffers heartbreaking loss on Senior Night

(Story)

Sep 06, 2019

Lady Devils spikers earn first win

(Story)

Sep 05, 2019