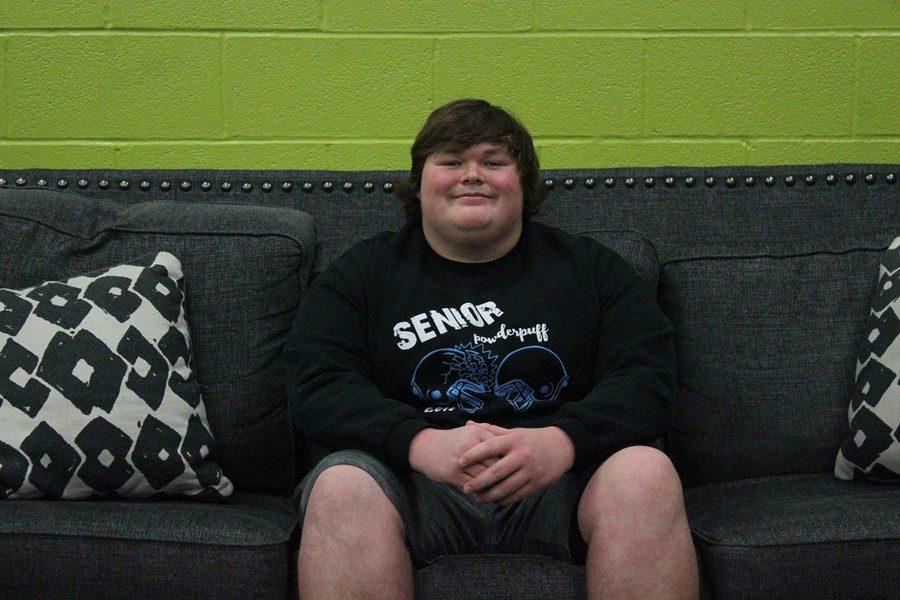 My name is Jason Shade, and this is my first year in BluePrint.
This is my senior year. I joined BluePrint because I heard that it would be fun but not too easy, and this year I hope to write a lot. I normally write about anything.
Outside of BluePrint I am involved in Football, and track & field. I also enjoy eating and weightlifting.
Jason Shade, Staff Writer
May 18, 2017

B-A seniors earn over $50,000 in scholarships

(Story)

Apr 27, 2017

No party for Marte

(Story)

Mar 30, 2017

Richard Simmons is back … kind of

(Story)

Mar 28, 2017

Bellwood-Antis welcomes new guidance counselor

(Story)

Mar 09, 2017

Amar'e Stoudemire: living in the Stone Age

(Story)

Mar 03, 2017

McCaulley, Kustaborder headed to nationals

(Story)

Feb 23, 2017

Just Juniors: Jack Showalter

(Story)

Feb 04, 2017

Super Senior: Tanner George

(Story/Media)

Jan 25, 2017

Trump puts SNL on blast

(Story)

Dec 19, 2016

Where Are They Now Q&A: Ms. Trostle

(Story)

Dec 07, 2016

Six Students Selected for Honors Band

(Story)

Nov 16, 2016

Hollen garners second MVP

(Story)

Nov 09, 2016

Top 5 NFL franchises

(Story)

Nov 03, 2016

Students can take the ASVAB next week

(Story)

Oct 27, 2016

8 from B-A advance to District chorus

(Story)

Oct 18, 2016

Top 15 cutest baby animals

(Story)

Sep 30, 2016

How bad is teacher paperwork?

(Story)

Sep 15, 2016

Myers students learn about agriculture

(Story)

Sep 10, 2016

Welcoming back a new teacher to BAHS

(Story)

Apr 27, 2016

It's a typing world but hand writing is better

(Media)

Mar 29, 2016

Blue Devils place 13 on PFN All-Academic team

(Media)

Mar 15, 2016

It's about darn time!

(Media)