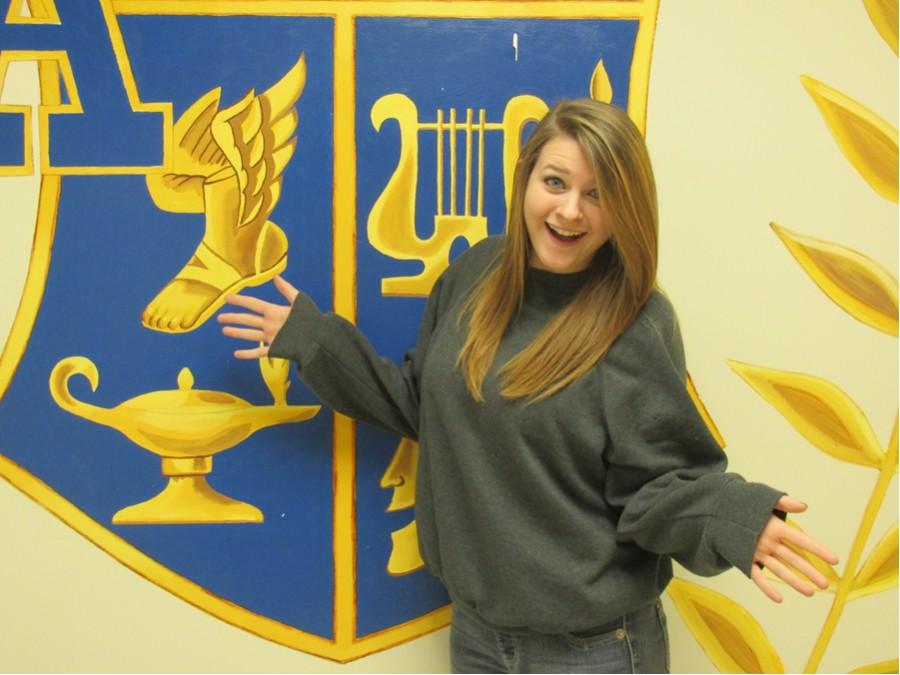 I'm Jess Salmon, and I'm a senior. This is my first year on the BluePrint staff. I normally write features and some sports articles.
I bring interesting and relatable articles to the BluePrint, keeping it original, just like all my fellow writers. I really enjoy writing for the BluePrint, and I don't know why it took me four years to get into it. It allows us, as its staff, the opportunity to write about the topics and trends we find most interesting and exciting.
Everyone likes to have a voice, and the BA Blueprint gives the students of Bellwood-Antis the chance to express themselves publically. I feel fortunate to have such an amazing program to be a part of during my last year in this school.
Jess Salmon, Staff Writer
Jun 01, 2015

Making a difference one family at a time

(Story)

May 27, 2015

Feature Teacher: Mrs. Carney has a knack for explaining math

(Story)

May 22, 2015

Kerri Little's name game

(Story)

May 04, 2015

Blueprint becomes a Distinguished Site!

(Story/Media)

Apr 17, 2015

Standardized Testing: Yay or Nay?

(Story)

Apr 01, 2015

Social media mashups? Trio Makes it happen

(Story)

Mar 31, 2015

Senioritis Strikes Again.

(Story/Media)

Mar 20, 2015

Another Bellwood Success: Casey Gray.

(Story)

Mar 12, 2015

To Impress The Unimpressed.

(Story)

Mar 05, 2015

How safe are young YouTube-ers?

(Story)

Feb 19, 2015

Featured Alumni: Josh Rimmey takes advantage of his opportunities

(Story)

Feb 18, 2015

Read Across America Week: It's Back

(Story)

Feb 11, 2015

Teachers at B-A respond to the news of a new book by Harper Lee

(Story)

Dec 24, 2014

Featured Alumni: Nathan Larimer

(Story)

Nov 25, 2014

Bellwood Gives Thanks!

(Story)

Nov 17, 2014

Teacher feature- Mrs. Kelly

(Story)

Nov 13, 2014

Preventative measures may work best at stopping school violence

(Story)

Oct 23, 2014

Alumni duke it out in Backyard Brawl pick-up game

(Story)

Oct 14, 2014

Bellwood-Antis Middle School assists veterans with SOS for Troops program

(Story)

Oct 03, 2014

Jr. high program opens new era in Bellwood-Antis soccer

(Story)

Sep 30, 2014

Aevidum participates in Out of the Darkness Walk for suicide prevention

(Story)

Sep 24, 2014

Teacher Feature- Mr. Andrekovich

(Story)

Sep 16, 2014

Feature Teacher: Mr. Chesakis

(Story)