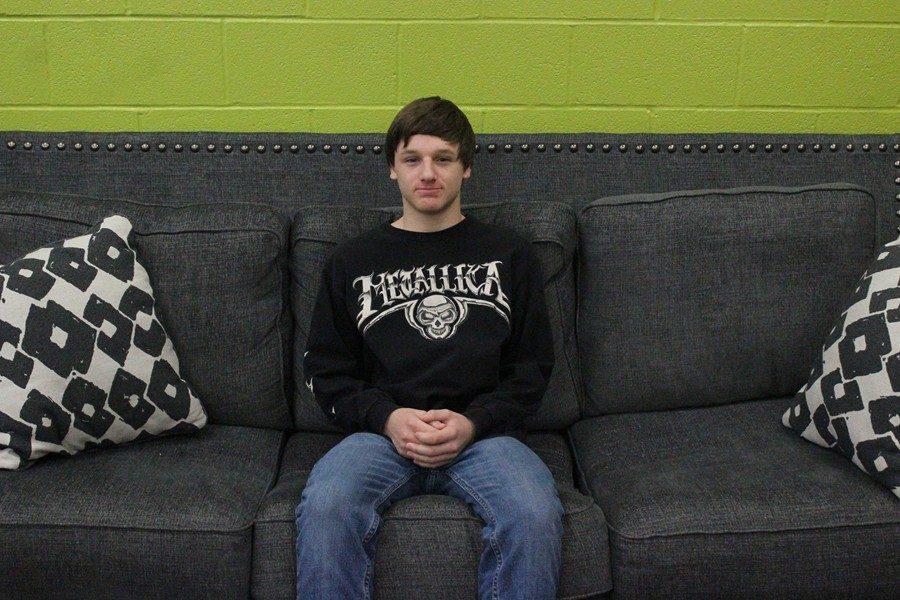 My name is John Kost, I'm a freshman, and this is my first year with the BluePrint. I joined the BluePrint because I wanted to increase my skills at using computers.
I normally update things on this website, and I also write reports on school events.
Outside the BluePrint I play football. I also enjoy baseball.
John Kost, Staff Writer
Mar 13, 2020

Community joins together to fight back against abuse

(Media)

Mar 11, 2020

Parents look for answers at heated board meeting

(Story/Media)

Feb 11, 2020

Counting Z's: A new generation prepares to vote for the first time

(Media)

Dec 18, 2019

ARTIST OF THE WEEK

(Media)

Jun 01, 2017

Gerwert garners silver at PIAAs

(Story)

May 24, 2017

Final middle school Students of the Week announced

(Story)

May 17, 2017

Middle school Students of the Week announced

(Story)

May 12, 2017

The iPad initiative: year one

(Story/Media)

Apr 27, 2017

Middle School Students Of The Week

(Story)

Apr 13, 2017

Bellwood-Antis Reading Team shines at Forest Hills

(Story)

Apr 11, 2017

Students of the week

(Story)

Apr 03, 2017

English Department sets date for Poetry Slam

(Story)

Mar 27, 2017

Lady Devils excited to start track season

(Story)

Mar 16, 2017

Newest Students of the Week unveiled

(Story)

Mar 09, 2017

Middle school Students of the Week announced

(Story)

Feb 28, 2017

B-A girls survive and advance

(Story)

Feb 27, 2017

The road to a title defense

(Story)

Feb 23, 2017

Lady Devils Stomp Comets

(Media)

Feb 21, 2017

Blue Devils ride Taneyhill to playoff win

(Story)

Feb 15, 2017

Devils get 15th win by breezing past West Branch

(Story)

Feb 10, 2017

Middle school announces Students of the Week

(Story)

Feb 07, 2017

B-A middle schoolers place third at Mathcounts

(Story)

Jan 26, 2017

Walker leads Blue Devils over Claysburg

(Story)

Jan 19, 2017

B-A boys win over Tussey

(Story)

Jan 06, 2017

Devils dominate West Branch in ICC clash

(Story)

Dec 20, 2016

Blue Devils struggle but defeat Bulldogs on the road

(Story)

Dec 19, 2016

Cafe opens for business in the Media Center

(Story)

Dec 08, 2016

Boys basketball team wants to keep it rolling

(Story)

Nov 22, 2016

French restaurant

(Story)