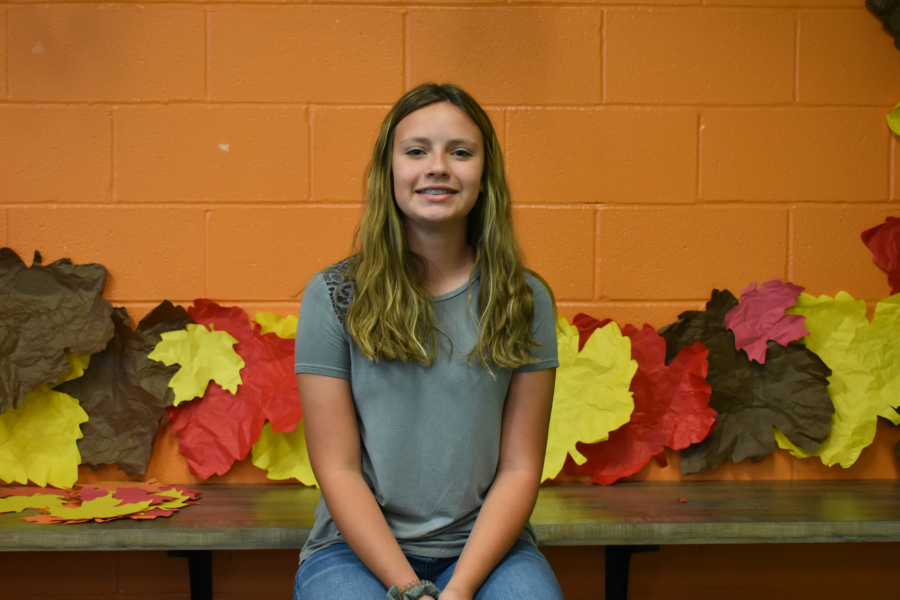 How many years have you been in Blueprint?
This is my first year in Blueprint
What would you like to do this year?
I would like to make videos, write stories about events, and also write stories about what is happening at Bellwood.
What grade are you in?
I am in ninth grade.
Why did you take Blueprint?
I took Blueprint because I took newspaper in middle school, and I really enjoyed it.
Mara Bollinger, Staff Writer
Mar 05, 2020

mini-THON shatters previous fundraising totals

(Story)

Feb 25, 2020

mini-THON stall day generates $1,000

(Story)

Feb 20, 2020

CHS school-wide debates to be broadcast live

(Story)

Feb 10, 2020

mini-Thon holding second stall day of the year

(Story)

Feb 06, 2020

School Board makes decision on K-9 unit

(Story)

Jan 23, 2020

FEATURED ALUMNI: Emily Nagle

(Story)

Jan 03, 2020

Gormont Places at Student Congress Meet

(Story)

Dec 19, 2019

Mini-THON kicks off

(Media)

Dec 19, 2019

Christmas Activity Fair returns Friday

(Story)

Dec 11, 2019

FEATURE TEACHER: Mr. Burch settling in as AD

(Story)

Nov 26, 2019

French Club hosts annual dinner

(Story)

Nov 14, 2019
Nov 08, 2019

COACHES CORNER: Ligonier Valley edition

(Story/Media)

Nov 01, 2019
Oct 30, 2019

Ninth graders compete in demolition derby

(Story)

Oct 03, 2019

Middle School announces Students of the Week

(Story)

Sep 26, 2019

COLLEGE CORNER: Olivia Musselman

(Story)

Sep 13, 2019

Coaches Corner with Nick Lovrich

(Story/Media)

Sep 06, 2019

COACHES CORNER: with Nick Lovrich

(Story)

Feb 01, 2019

Changes and more changes

(Media)

Jan 11, 2019

20 Questions with Elijah Pluebell

(Media)

Apr 18, 2018

20 Questions with Jake Bollinger

(Media)