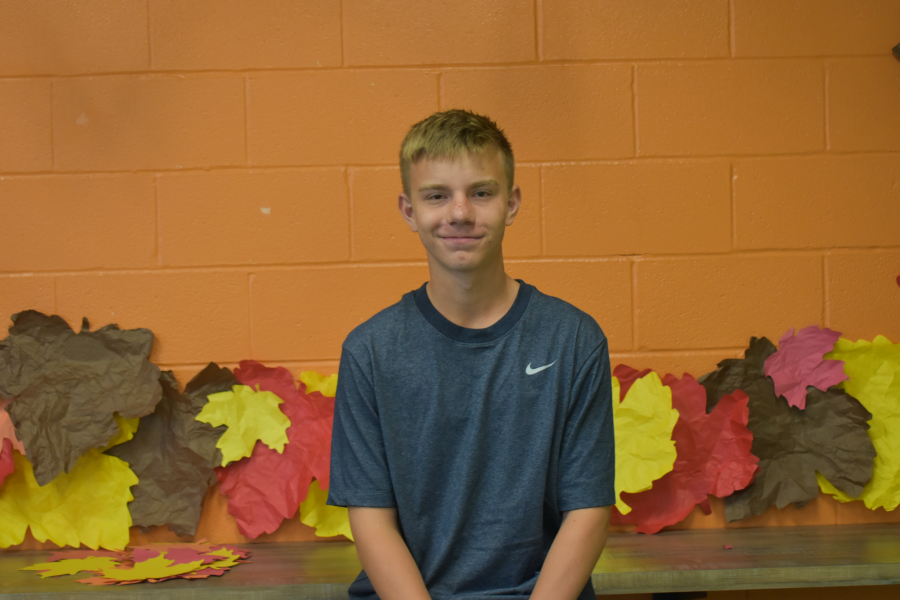 How many years have you been in Blueprint?
This is my first year in Blueprint.
What would you like to do this year?
I would like to make podcasts this year.
What grade are you in?
I am in 11th grade.
Why did you take Blueprint?
I took Blueprint because my friends are in it.
Ryan Malone, Staff Writer
Mar 06, 2020

Power of Three: Cartoons

(Story)

Feb 26, 2020

POWER OF 3: Fandoms

(Story)

Feb 10, 2020

THE POWER OF THREE: Survival video games

(Story)

Jan 31, 2020

THE POWER OF 3: Top 3 Super Bowl foods

(Story)

Jan 09, 2020

Spotlight on Staff

(Story)

Jan 06, 2020

3 reasons to watch The Mandalorian

(Story)

Dec 19, 2019

Mini-THON kicks off

(Story)

Dec 12, 2019

Power of Three: Streaming Platforms

(Story)

Dec 11, 2019

B-A wrestlers shine at Babbit Duels Tournament

(Story)

Nov 22, 2019

THE POWER OF 3: weird sports

(Story)

Oct 08, 2019
Oct 01, 2019

Top 3 single player videogames

(Story)

Sep 24, 2019

See You at The Pole

(Story)

Sep 19, 2019

The Power Of Three

(Story)