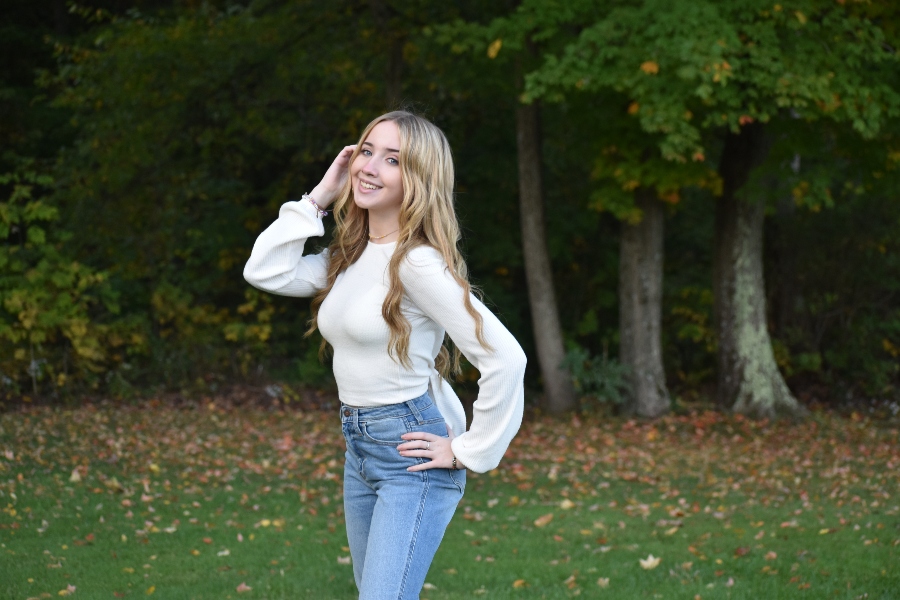 Meet the Court: Haley Campbell
Campbell's Crew
Age: 17
Parents: Adam and Dana Campbell
Extracurriculars: Speech League, Chorus, and Track
Hobbies Outside of School: Hanging out with my friends, drawing/painting, and volunteering at schools such as Soaring Heights and Tipton Baptist. 
Future Plans: Go into the teaching field, specifically secondary education. 
Who is your biggest influence in life?
My mom, Dana Campbell because she has always made sure to put my brothers and I first and she would do anything to make us happy. She has the biggest heart and I strive to be just as strong and independent as she is. 
What does being part of Bellwood-Antis High School mean to you?
I'm so glad I could grow up in such a close community where we all care about each other.
What does being on the homecoming court mean to you? 
I think it's an extreme honor. I'm excited to be on the court with so many great girls!
What would it mean to you to be crowned queen?
It would be an extreme honor! Being on the court in general has already been such a rewarding experience. Being crowned queen is something many girls dream of, so to hold such an honor would be amazing!
What is it like to run with such a close group of girls?
It is so exciting! I love the fact that I can make memories with my friends.
What is one thing you hope to gain from this experience?
I hope to gain new memories that I can keep forever.