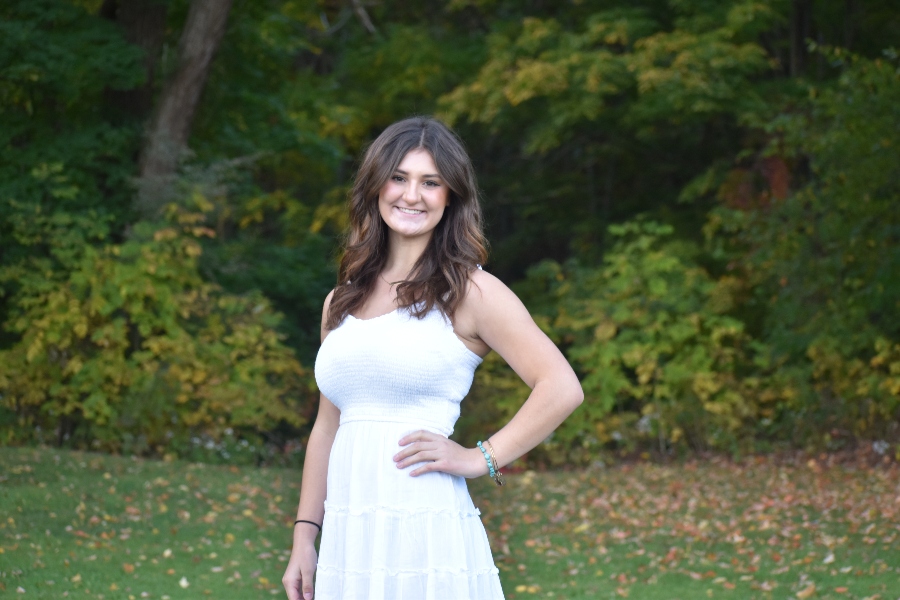 Meet the Court: Caitlyn McCartney
McCartney's Mafia
Age: 17
Parents: Chris and Dawn McCartney
Extracurriculars: Cheerleading, Track, FCA, Aevidum, mini-THON, renaissance, and key club.
Hobbies Outside of School: Cheering and hanging out with family, friends, and Zach. 
Future Plans: Attend nursing school and eventually become a nurse practitioner.
Who is your biggest influence in life?
My mom is my biggest influence because she is a very strong and confident woman.
What does being part of Bellwood-Antis High School mean to you?
It is a great school with a great school spirit. This community is so wonderful and loving. There is nowhere else I'd rather be. 
What does it mean to be on the court?
It means a lot to me to be picked by my classmates to be on the court this year and I am very honored. 
What would it mean to be crowned queen?
It would mean a lot to me to be crowned queen because it's something I've always dreamed of and it's something every little girl wants to grow up and be. 
What is it like to run with such a close group of girls?
It's great to be able to make memories with some of my closest friends. 
What is one thing you hope to gain from this experience?
I hope to become closer with my classmates and the other girls on the court. I also hope to make memories that I will cherish forever.