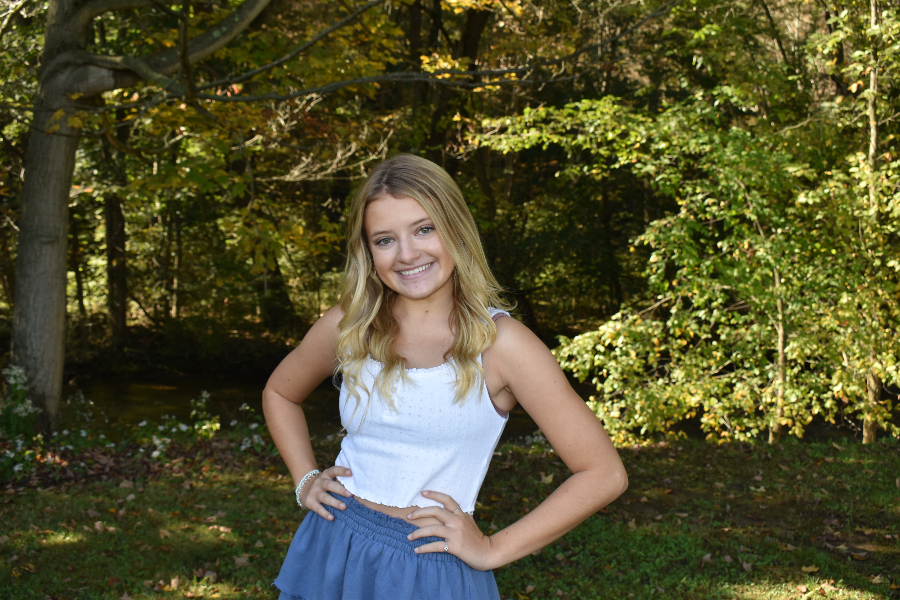 MEET THE COURT: Reghan Hostler
Age: 17
Extracurriculars: Cheerleading captain
Hobbies Outside of School: Hanging out with friends and spending time with family
Future Plans: Going to Penn Tech to become a dental hygienist
Who is your biggest influence in life?
My mom; Mindy Hostler
What does being part of Bellwood-Antis High School mean to you?
It makes me feel grateful to have such an amazing town where everyone knows everyone, and to have grown up with some of my closest friends.
What did it mean to you to be on the court?
It means the world to be able to share this experience with my best friends, especially since we have dreamed of it ever since we were little.
What would it mean to you to be crowned queen?
I would be very grateful and thankful, and it would make me feel as though I've been a good role model for younger girls and boys.
What is it like to run with such a close group of girls?
It makes this experience feel less of a competition and more like being excited to cheer everyone on.
What is one thing you hope to gain from this experience?
I hope to have fun and make memories because that is what high school is all about.