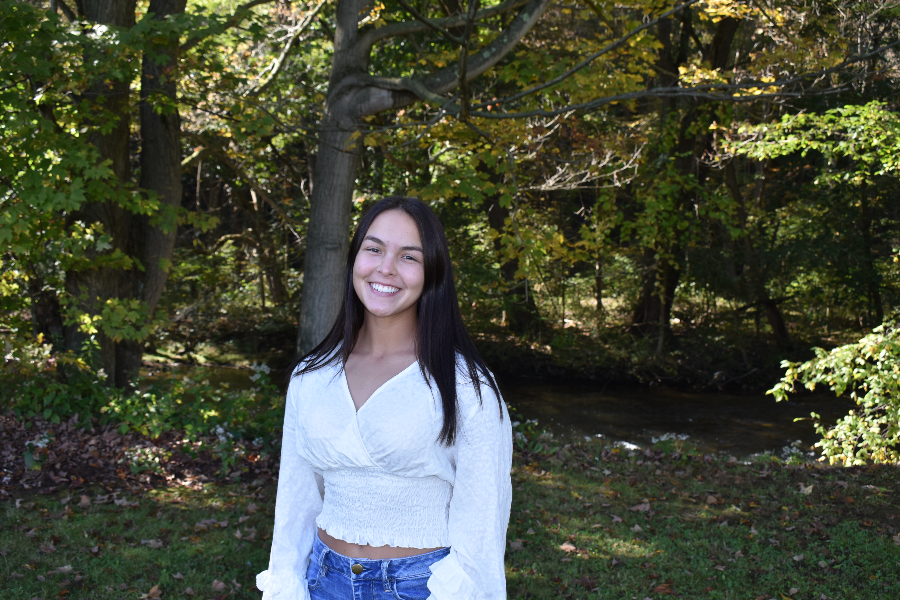 MEET THE COURT: Anna Lovrich
Age: 17
Extracurriculars: Track
Hobbies Outside of School: Dance
Future Plans:  College for physical therapy and dance
Who is your biggest influence in life?
My mom because she's always done what was best for me and she is always there to support me through everything.
What does being part of Bellwood-Antis High School mean to you?
It feels like we are family and always supportive of each other no matter what we're involved in and that even teachers are there for you.
What did it mean to you to be on the court?
It's a honor to be on the court with the group that was chosen, it will be a fun experience.
What would it mean to you to be crowned queen?
It would be amazing if I were to be crowned, but I will also be happy for anyone else that would get it and support them.
What is it like to run with such a close group of girls?
I feel like we've all gotten closer and it's something we can all experience together and have a great time.
What is one thing you hope to gain from this experience?
Friendships with different people.