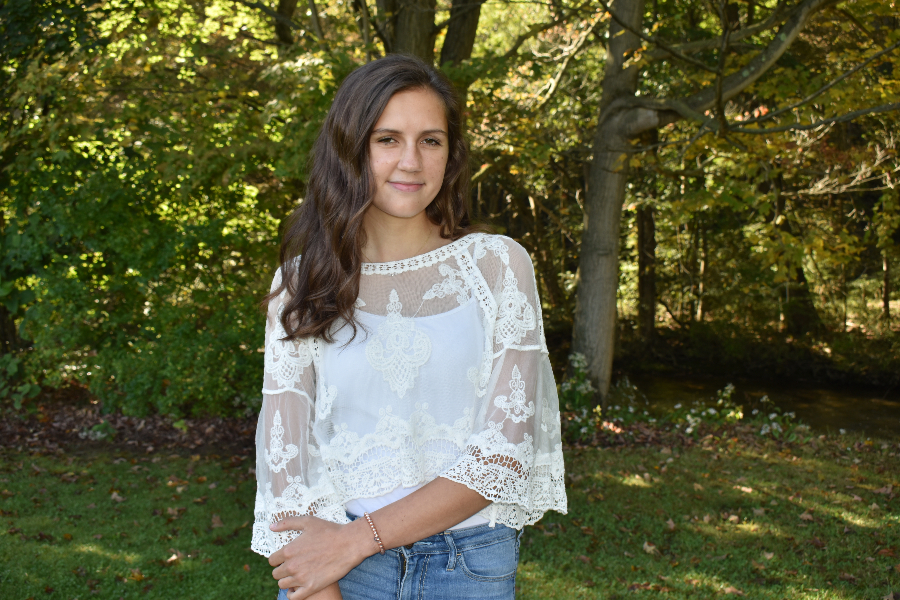 MEET THE COURT: Sophia Nelson
Age: 17
Extracurriculars: NHS, key club, renaissance club, FCA, yearbook (editor), soccer, and track
Hobbies Outside of School: working out, doing art, and hanging out with friends and family
Future Plans: Go to Penn State for something in the medical field.
Who is your biggest influence in life?
My mom
What does being part of Bellwood-Antis High School mean to you?
It means a lot to be a part of Bellwood. It is so cool to be a part of such a great community that are always there and supporting each other.
What did it mean to you to be on the court?
It means a lot because I work hard to be kind to others and I believe in treating people how you want to be treated so it's an honor to be chosen and to be able to positively represent our school.
What would it mean to you to be crowned queen?
It would mean a lot. I love my community and this school so it would be an honor to represent them.
What is it like to run with such a close group of girls?
It is so much fun. Everyone is so positive and so supportive. We have had so much fun planning and making things for homecoming.
What is one thing you hope to gain from this experience?
I want to gain great memories from this experience. I have had such a great time making posters with the other girls, planning spirit week, and making T-shirts with my group. I've already made such amazing memories and I can't wait to make so many more!