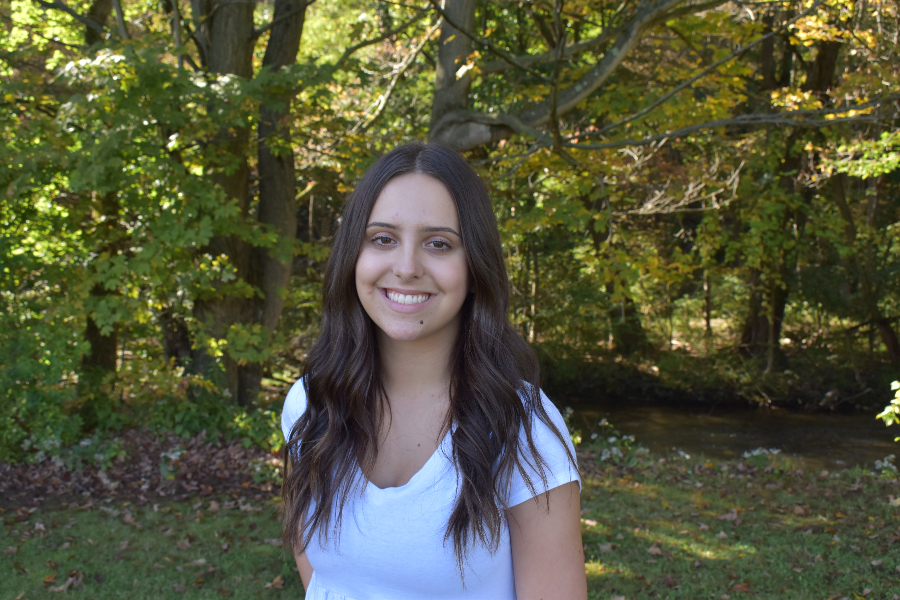 MEET THE COURT: Emilee Kensinger
Age: 17
Extracurriculars: Art Club, Aviedum, French Club, Renaissance, Inclusion Club, President of Library Club
Hobbies Outside of School: Photography, tennis, my small business, gardening, working out, and cooking
Future Plans: To attend college in Virginia Beach to major in marketing and minor in Bible studies.
Who is your biggest influence in life? My parents, who push me to be a better person.
What does being part of Bellwood-Antis High School mean to you? 
Our high school has made me grow so much as a person and I'm so grateful for the relationships I've formed here.
What did it mean to you to be on the court?
Being on the Homecoming court is an awesome opportunity with my friends.
What would it mean to you to be crowned queen?
I think being crowned queen would be cool, but I'd love to see one of my friends accomplish that.
What is it like to run with such a close group of girls?
Being on the court with my friends makes this a much more meaningful experience.
What is one thing you hope to gain from this experience? 
I hope to grow from this experience and have a great time.