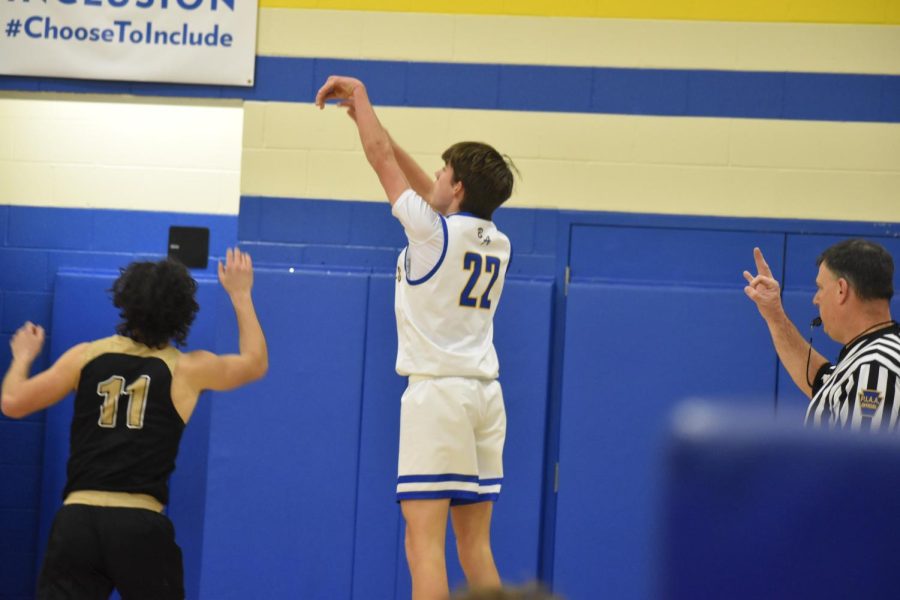 Basketball teams split a pair
February 1, 2023
The Bellwood-Antis girls and boys basketball teams split their games Monday night, with the boys winning an ICC intersectional game on the road and the girls losing a tough one to one-beaten Williamsburg at home. The Blue Devils kept their playoff hopes alive, while the Lady Devils fell two games back of the Lady Pirates in the race for the top spot in the ICC North.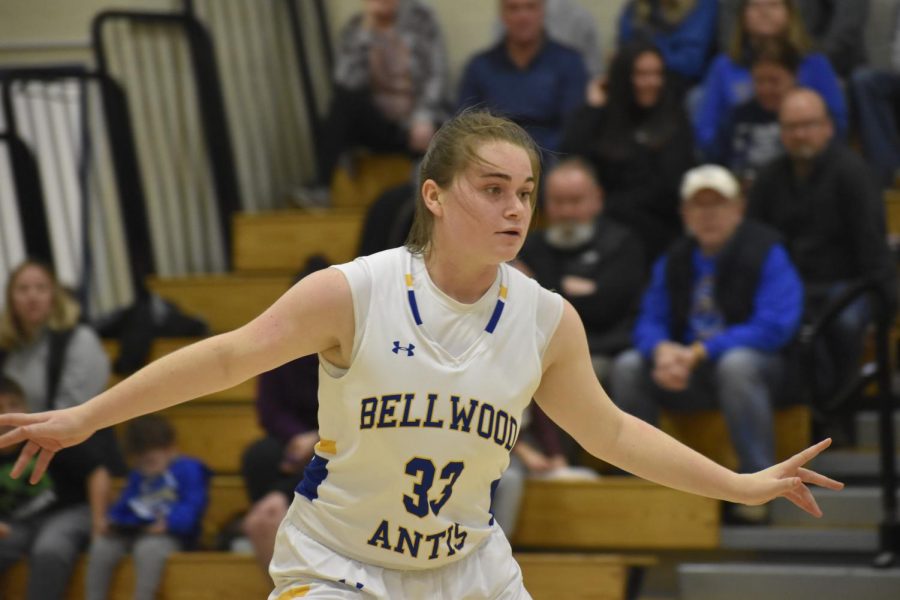 B-A girls fall to Williamsburg
Last night the Lady Devils lost to Williamsburg 60-56 in what could have been a chance for B-A to sneak into the 1-seed in the ICC north. After falling to Williamsburg this put the Lady Devils at 14-4.
B-A started out the game down 29-22 with 17 turnovers just at half. The team never gave up and kept it close, but with a couple of quick errors Williamsburg was able to go up 12 into the 4th quarter. 
Senior Alyson Partner hit a layup with less than 4 minutes to cut down the lead to 6. Williamsburg's late free throws were enough to put Bellwood-Antis away. 
"I think we'll get them again," said McCaulsky, referring to a possible rematch in the ICC title game. "We have to stop turning the ball over. We can't have more than 20 turnovers and expect to win."
Senior Lydia Worthing finished the game with 22 points and 15 rebounds. McCaulsky had 15 points coming from 5 3-pointers. Other contributors for B-A were Alyson Partner with 9 points and sophomore Jenna Norton with 7 points. 
Bellwood-Antis has now dropped to second place in the District 6 2A rankings behind Portage. The Lady Devils' next game is against Claysburg-Kimmel on Wednesday.
Leave a Comment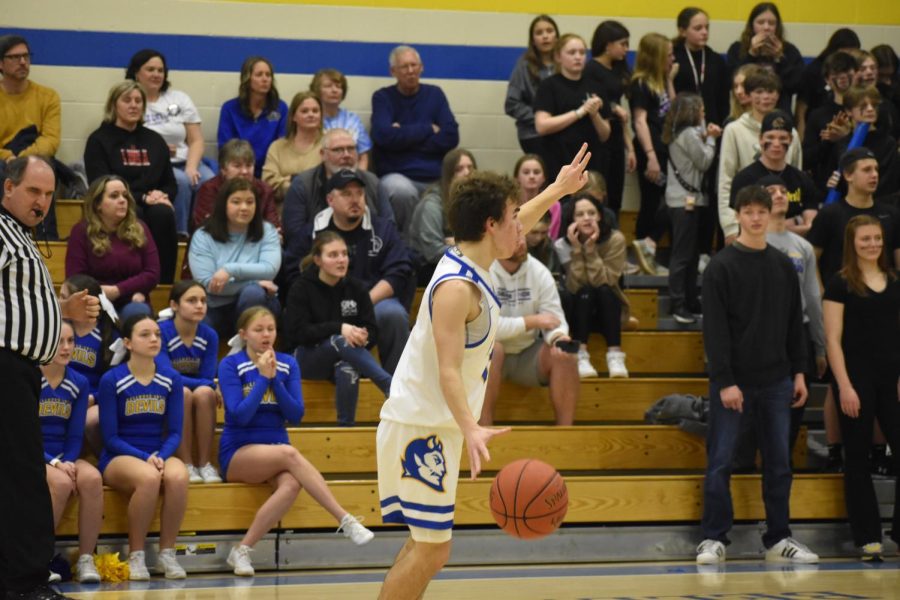 Blue Devils take down Everett
The boys basketball team took a 59-37 victory against Everett on Monday.
The game, which was held in Everett, proved to be an easy win for the Blue Devils, especially following a 17-3 fourth quarter run. The Warriors were held to a 7-point second half. 
Sophomore Holden Schreier led the team with 21 points, followed by senior Caleb Beiswenger with 15 points. Schreier has now scored at least 16 points in his last four straight games.
The boys now have an overall record of 7-12, and will next travel to Williamsburg to take on the Pirates on Tuesday, January 31.
The victory kept B-A in the District 6 3A playoff hunt. The Devils are currently ranked No. 10, with the top 12 teams advancing to the postseason tournament.
"We have to win out," said Beiswenger. Every game is important. The Everett game was a huge boost to our confidence to get things started on the right track."
Leave a Comment