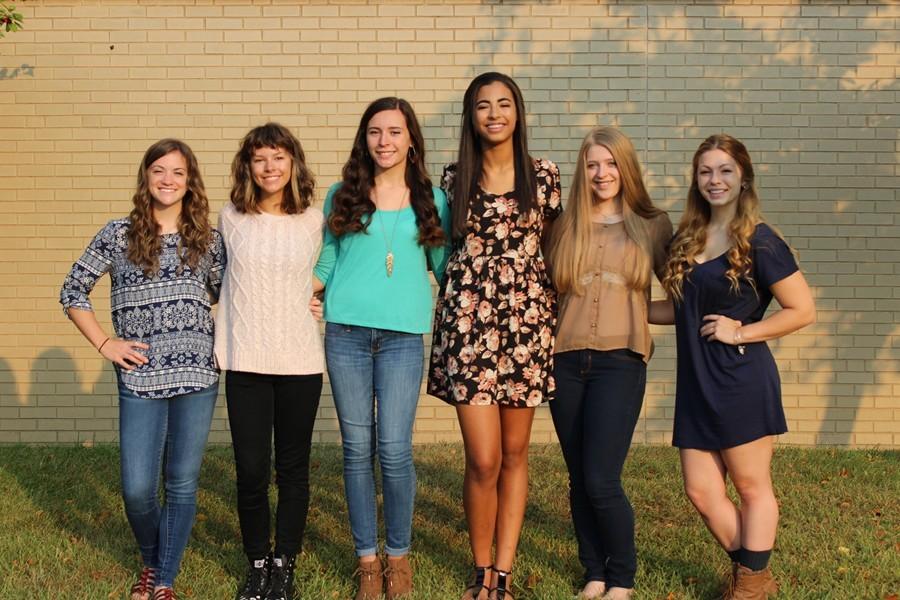 2015 Homecoming Court Announced
On Wednesday, September 4, the senior class chose its nominees for in the 2015 Homecoming Court. For the second year in a row, there was a three way tie, which resulted in six girls being chosen for the court.
This year's winners for the court are the following: Jules Lusk, Paige Dinges, Rozalyn Yancey, Marissa Panasiti, Kala Wooten, and Maria McFarland.
All the girls are very excited to have been chosen for the court.
"I was really surprised. It's something that I have always hoped I'd be able to do, but I never really thought I would actually get the chance. I am very excited," said Paige Dinges.
Homecoming is organized by the Leo Club and advisor Mrs. Bartlett. Although it involves a lot of planning, the club always looks forward to organizing Homecoming every year and making the best experience as possible for all of the girls.
Along with Homecoming night, the girls also participate in Skit Night. This year it will be held on Wednesday, September 16, in the auditorium. The girls will perform a skit and play in other games so that the students and community can come get to know and support each girl on the court.
Everyone is looking forward to Homecoming and voting for a winner, but until then, we wish the best of luck to all the girls and hope they have a great experience. Congratulations!