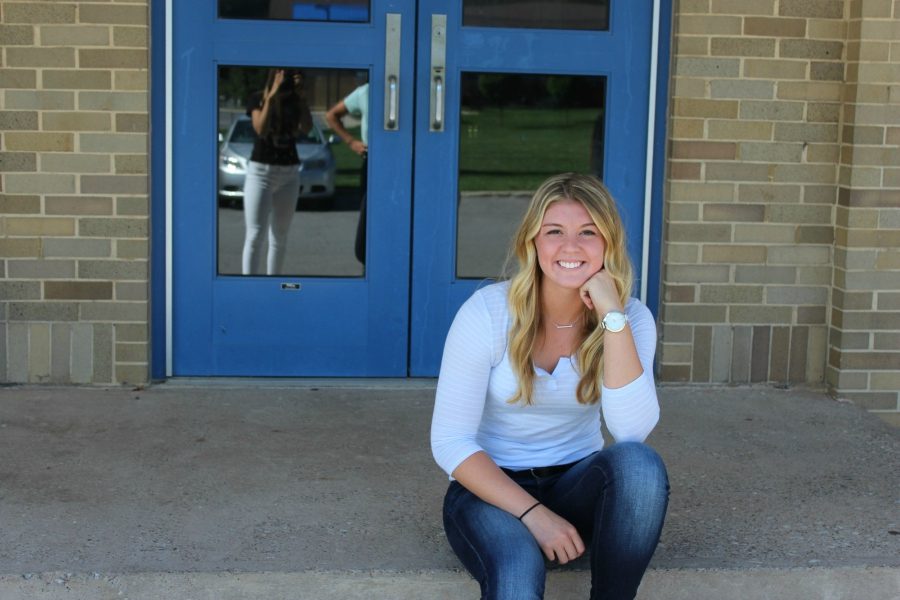 Meet the Court: Saige
Name: Saige McElwain
Age: 17
Parents:  April and Cliff McElwain
Siblings: Gavin
Hobbies/Clubs: Softball, Swimming, FCA, Key Club
Interest outside of school: Playing softball, lifting and hanging out with friends
Favorite song: Waves by Kanye
What does being a part of Bellwood Antis High School mean to you?
It means a lot to be a part of a great school district, surrounded by great people that encourage you to be a better person and student.
How does it feel to be part of the Homecoming Court?
Exciting and very happy that I get to experience homecoming with my best friends.
What sets you apart from the other members on the court?
Just being me, but not much separates me from the other girls because we're all best friends.
What would it mean to be crowned queen?
It would mean a lot to be queen, but just making it this far on to homecoming court means so much, especially being on it with all my best friends.
Men of the Court
Name: Seth McCaulley
Age: 17
Parents:  Errin and Christene McCaulley
Siblings: Josh, Errin, Elayna, Ciessa
What is it like to be part of the court?
It's exciting.