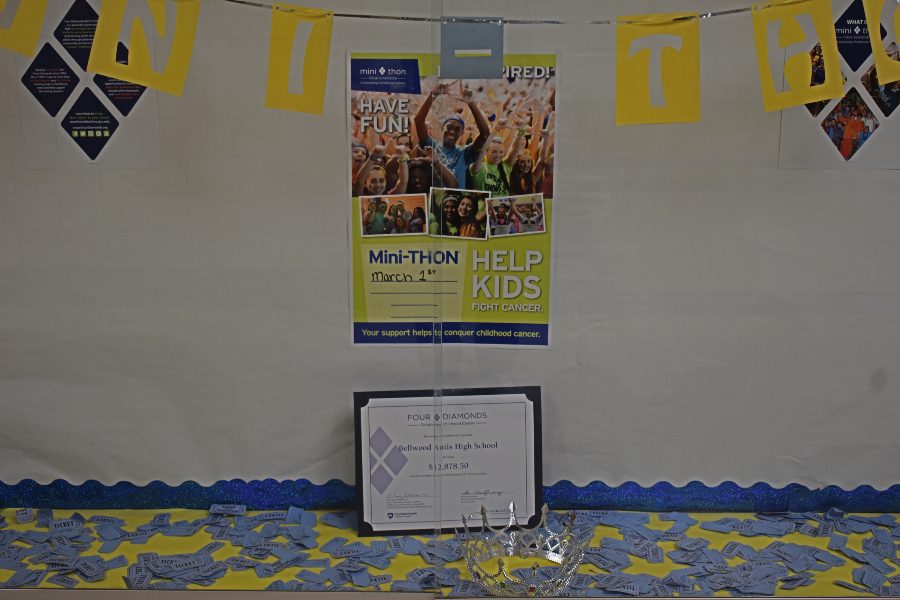 mini-THON kicks off at B-A
January 9, 2019
The Bellwood-Antis mini-THON began its main fundraising season in earnest last week, first with an assembly to rally the school and introduce the group's online donations page, and then with the announcement that its first major fundraiser would be held Friday, January 11 with a community movie night at the high school.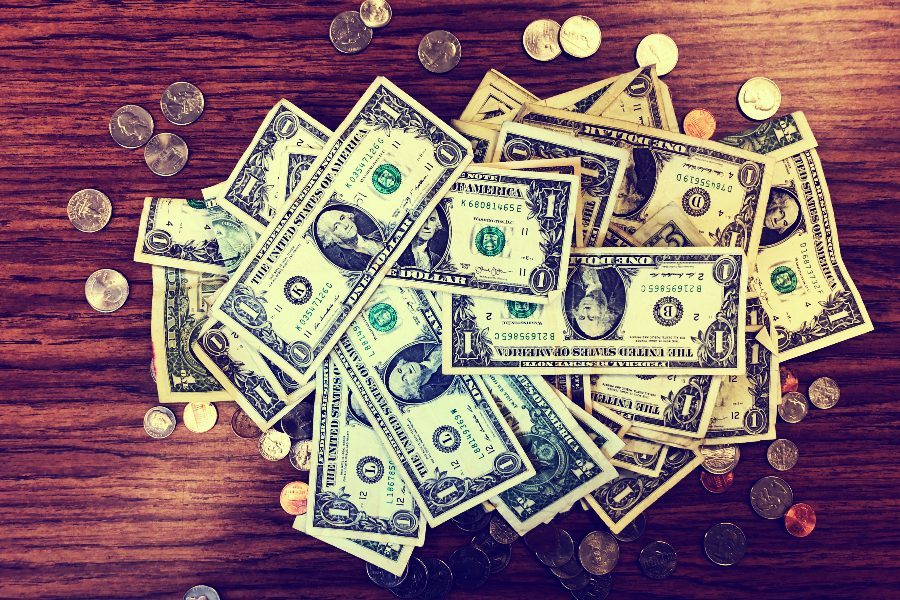 THON committe has fundraising goals set
Mini-THON is back once again this year, with a hope to do as well as we did last year, when it raised $13,000 in its first attempt at the event.
The THON committee has planned many fundraisers in order to meet this year's goal of $15,000.
"One of the main ways we hope to raise funds is to increase participation in donor drive. Student shave the opportunity create their own page and share that on social media, so everyone has a chance to do their part," said Mr. Brandon Stewart, who along with Mr. Matthew McNaul serves as a faculty advisor for the mini-THON committee.
Donor Drive is a web page established by the Four Diamonds where students and community members can make donations to THON. The Bellwood-Antis donor drive page can be accessed here.
All of the funds go to support the Four Diamonds organization, which provides financial assistance to  families fighting childhood cancer.
So far this year the committee has already had a Stall Day to fundraise money, and they also plan to have another later this year. On Stall Days, students are asked to bring in change to homeroom. Students cannot leave to go to first period until all of the money has been wrapped and counted.
Other fundraising events planned are a Movie Night on Friday, January 11 in the auditorium and a Pajama Day on January 24 where students can wear their pajamas to school for a small donation.
Mr. Matthew McNaul, one of the THON faculty advisors, said that "last year we passed the goal of $5,000, even doubling that, but in order to once again exceed our goal, we need, a lot of student involvement with fundraising".
The committee will also be holding a t-shirt sale open to the community, selling THON t-shirts just like the ones B-A students attending the event will receive.
Leave a Comment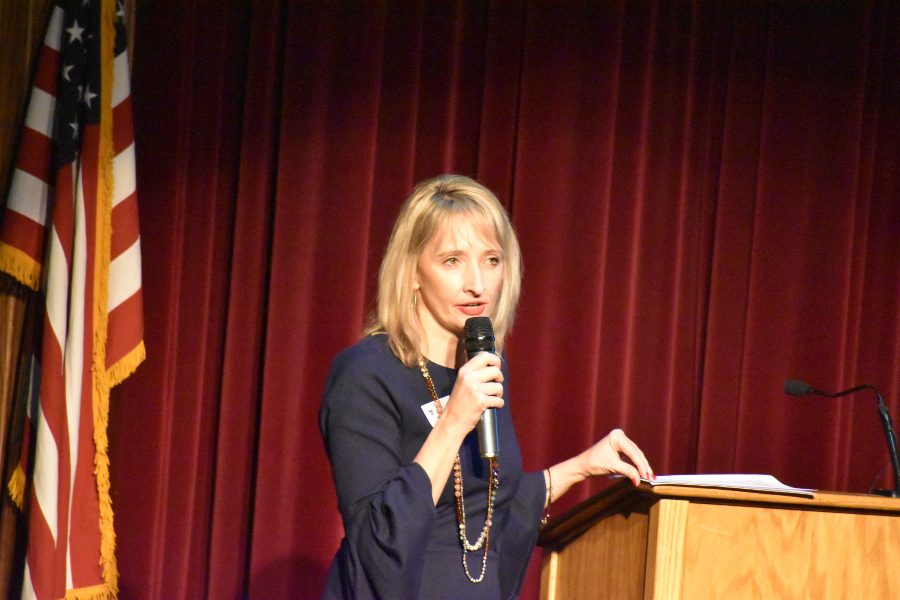 B-A grad shares story of a daughter with DIPG
Kim Holl, a 1990 Bellwood-Antis High School graduate, came back to the school last week to talk about her emotional experience when her daughter, Addison Grace Holl, was diagnosed with a type of brain cancer.
It was part of an assembly to kick off the mini-THON committee's main fundraising drive heading into the THON event in March.
In 2011, Addison Holl was diagnosed with DIPG, an incurable cancer of the brain. It's the same disease that took the life of Myers second grader Madison Shura two years ago.
Holl and her three daughters live in Mechanicsburg, which is close to Hershey, where one of the top 50 childhood cancer centers is located.
During one of Addison's appointments, her oncologist told Kim about The Four Diamonds, an organization that provides financial assistance for families dealing with childhood cancer.
With Four Diamonds, 100% of Addison's medical bills were paid after each treatment. They also even covered the experimental treatments she went through that insurance wouldn't.  With all this help the Holl family had received, they were able to "focus on making her well," Mrs. Holl said.
Mrs. Holl said every family helped by Four Diamonds was given a social worker and child life specialist during chemo at Hershey.  She shared a memory of when Addison's music therapist sang to Addison after each of her chemotherapies.  She had even written a song for Addison.
Since 1972, The Four Diamonds have helped 4,000 families who have a child fighting cancer.
Sadly, pediatric cancer is the leading cause of death by disease in children under fifteen, but they only get 4% federal funding.  "Without research we will not change the stats of childhood cancer," Mrs. Holl said.
Mrs. Holl ended her presentation with, "My daughter was only here eight short years. With your help, I believe we can change this (for other families)."
Ms. Holl's story  touched everybody who was listening in the auditorium.
Brandie Ray, THON Chair for Community, commented "It went well.  She really engaged the students.  People understood her, and they got it".
Leave a Comment