Blue Devils shine in Mirror Classic
Friday evening was the annual Altoona Mirror Classic All-Star game at Mount Aloysius College, which featured three Bellwood-Antis basketball players.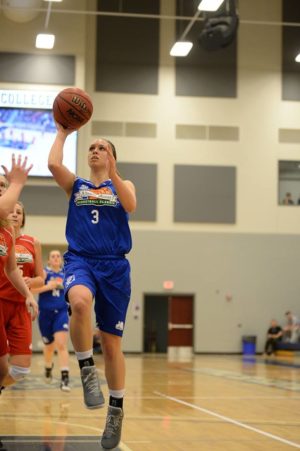 Karson Swogger represented the Lady Blue Devils for Blair County against the Central PA team. Swogger tallied 8 points in the All-Star contest, but her team fell just short in a 74-68 loss.
On the boys side, Joey Padula and Jarrett Taneyhill represented B-A, helping Blair County win its contest 109-104. Both players were key in helping Blair County pull in its first win since 2009.
Jarrett Taneyhill added four points for his squad while Joe Padula lit up from inside the arc collecting 16 points.
"It was a fun game being nice to play with some of the area's best players, and get a win for Blair County," said Padula.
Taneyhill was pleased with the experience on Friday night.
"I got buckets," said Taneyhill.