Tuesday, December 12

Girls Basketball

BAHS 37 - Jaffa Shrine Tournament 63

Friday, December 8

Boys Basketball

BAHS 39 - Tyrone 48

Friday, October 27

Football

BAHS 14 - Northern Bedford 7

Friday, October 20

Football

BAHS 28 - Southern Huntington 0

Thursday, October 19

Girls Volleyball

BAHS 3 - Mount Union 0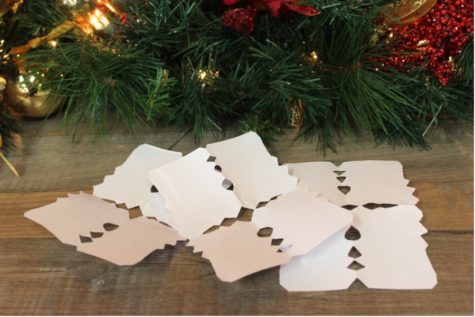 Lordin Williams, Staff Writer
December 14, 2017 • No Comments
This week's Power of Three reveals three Christmas songs that make...
View All »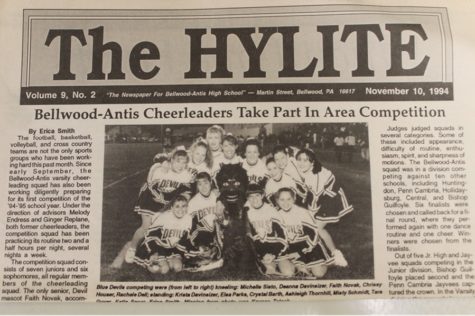 Alexis Gerwert, Staff Writer
November 1, 2017
"B-E, double L, W-O, O-D, B-E-double L-W-O-O-D!" This is just one of the many cheers that the cheerleaders of 1994 would perform in competition. Taking a look back...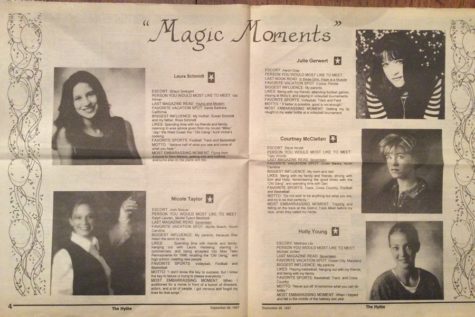 BA HISTORY 101: Homecoming 1997
October 12, 2017
View All »
Jenna Bartlett, Staff Writer
December 4, 2017
I'm going to say the same thing I said when I walked into the gym on the night of the Winter Lights Dance. It's about to get real. Real fast. The point of these...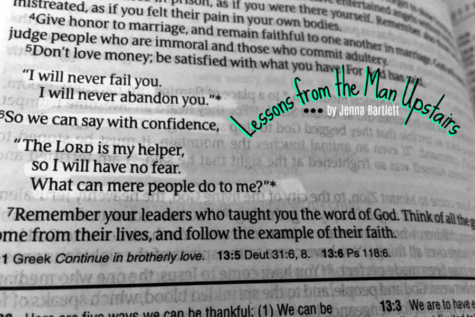 LETTERS FROM THE MAN UPSTAIRS: You can win this fight tonight
November 28, 2017
View All »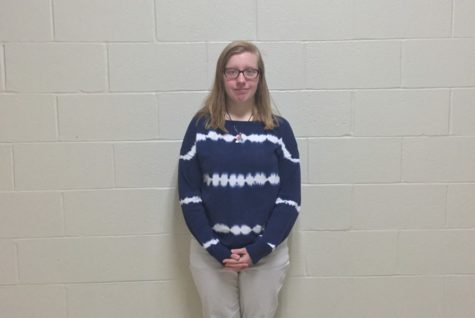 December 15, 2017
Name: Julie Bauer Age: 17 What do you do for the Blueprint? I focus mostly on news stories and books reviews. What do you enjoy about Blueprint? My favorite thing about Blue...
View All »

Loading ...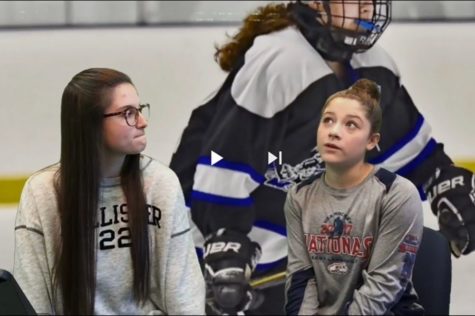 Mya Decker, Staff Writer
December 11, 2017
Isabella Barbosa, a Bellwood-Antis freshman, is a beast in her own way. She has been in love with ice hockey since the day a pair of skates fit her! Isabella gives credit to h...
View All »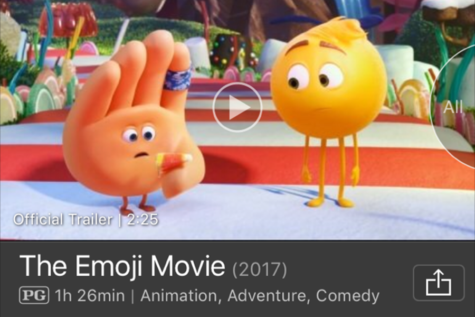 Langston Anderson, Student Contributor
November 8, 2017
*sigh* Y'know, it's easy to just say what everyone expects me to say about this awful movie. Everyone knows that this movie is atrocious, everyone knows why, and e...
View All »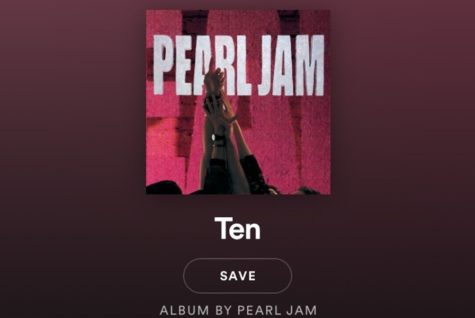 Willie Williams, Staff Writer
December 5, 2017 • No Comments
There are so many great bands that started out in the 90's. Nirvana with Kurt Cobain started their band in '87, but didn't rise to the top until '91. Pearl Jam's best album Ten came out in 1991 and their song "Alive" became a hit. Metallica came out with their Bl...
View All »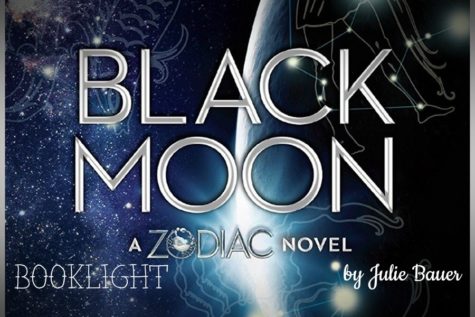 Julie Bauer, Staff Writer
December 6, 2017 • No Comments
The third installment in Romina Russell's Zodiac quadrilogy, Black Moon, keeps the series alive. Wandering Star Rhoma Grace fought against the Marad, a terrorist group determined to destroy unity in the Zodiac Galaxy. Now the group is seemi...
View All »