Bollinger ready for Softball coaching
Bellwood's softball team is getting a new head coach for the first time in a long time.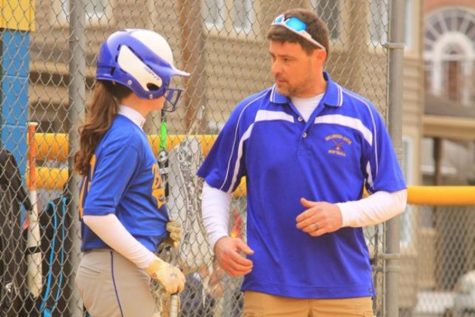 James Bollinger, who was a junior high coach for three years, will now lead the Lady Blue Devils. 
 The previous coach was Jim Payne, who led the varsity softball team for 11 years and had many amazing seasons including a district championship in 2014 and 2016.
Coach Bollinger has been coaching softball for four years total. Before this, he coached baseball for almost 20 years. 
Coach Bollinger has a lot of faith in his team's potential over the coming years and hopes to keep this program going on the right path.
"It will definitely be a big difference going from junior. high to varsity, but I feel that I have the right coaching staff and players to have a successful team," Coach Bollinger said. "I'm extremely excited to be given this opportunity to coach this great group of girls, and be a part of this program."
Practice officially begins March 8.
Leave a Comment