A special surprise comes to B-A from one of America's Veterans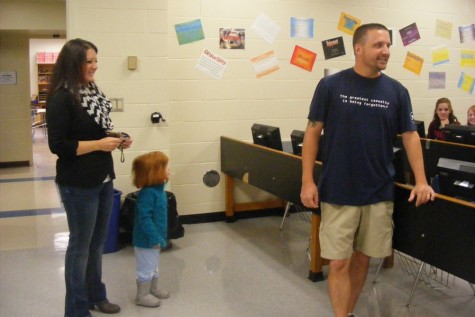 Two Fridays ago, October 24, senior Jake Shade had a surprise visit from his uncle, Gary, who is currently serving in law enforcement.
Since Gary is in and out of the country a lot with his line of duty, coming to visit Jake made it even more special. He came into Jake's fourth period class and gave him a huge surprise.
Gary, according to Jake's mom Lisa who had set up the visit, had decided to come from Virginia to surprise Jake and help guide him to making a decision about his future.  He is a veterans of the United States Navy.
"The teachers were amazing and allowed Gary to walk into the class and completely shock Jake. They also took pictures and Jake was excused for the rest of the day," said Lisa.
Because of Gary being out of the country so much, Shade only gets to see him at least once a year.
"It was definitely a big surprise, him coming for Senior Night for soccer. I only get to see him so often, so I was pretty excited. I didn't cry, but I was still excited. I got to leave school early and spend the rest of the day with him," said Shade.