Two students qualify for PMEA District band
Bellwood-Antis band members Madison Brinkman and Abi Eckenrod were accepted into the PMEA District 6 band last week.
The auditions for this year were held in person for the first time since the COVID-19 pandemic hit in 2020.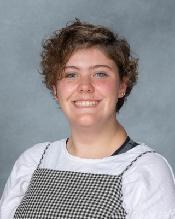 "I am very impressed with the hard work they've put in." Mr. Sachse quotes.
This year's concert, unlike the last, will be held at Meyersdale Area High School from February 8th through the 10th.
This year's guest conductor is Dr. M. Greg Martin. He is the professor of Music Education at West Chester University.
The music for this concert varies vastly from the pieces last year. Last year the concert was mainly composed of music by Julie Giroux, who is famous for having written the Meow Mix cat food jingle This year, however, PMEA returned to it's classical roots.
The music this year is the following:
– Illumination, David Maslanka
– Pacem, Robert Spittal
– Shenandoah, arr. Omar Thomas
– Amparito Roca, Jaime Texidor
– Symphonic Dance No. 2, Clifton Williams
"The festival music will be the audition material to advance to Region Band. Best of luck to them!"
Leave a Comment