From Bellwood-Antis to the college diamond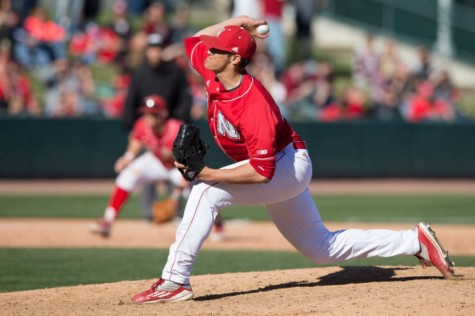 Two Bellwood-Antis grads from last year's baseball team are currently playing in college: Trenton Creppage and Chad Luensmann.
Creppage plays at Allegany College of Maryland. He is a catcher/infielder and is batting .305 for the 8-9 Trojans. Batting over .300 at the college level is not an easy task, but Creppage is taking the game as it's thrown at him… literally.
"
It's a very cool experience playing with kids from different states and even different countries.
— Trenton Creppage
"We have played a majority of D-1 schools even though we are D-2," he said. "It's a very cool experience playing with kids from different states and even different countries. We have kids from Puerto Rico, the Dominican Republic, and Canada."
Along with his .308 batting average, Creppage has a homer and 8 RBI's as a starter in his freshman campaign.
Luensmann is the closer for the Big Ten Nebraska Cornhuskers, converting all five of his save opportunities to date.
As a closer, you are required to finish out the last inning or two of the game. If the game is within three runs and the closer is able to secure the victory for his team, he gets credited with a save.
He has accumulated 13 appearances and has pitched a total of 20.2 innings, en route to a 19-8 record.
Luensmann was also one of the subjects of a recent feature article in the Lincoln Journal Star on the Huskers' bright young pitchers.
"Our offense is in great rhythm and we feel good about our ability to sweep weekends," said Luensmann.
As it is for most sports, the hardest part of moving up to the college level is adjusting to the speed and intensity of everyone else.
"I've had to dedicate myself in the weight room and in bullpen work, flat-ground work, and my catch play. All of it shows up on the mound," added Luensmann.
Through the 20.2 innings pitched, Chad has struck out 15 batters and held them to a .169 batting average. He also boasts a 1.31 ERA.
Congratulations to these two current alumni for carrying on the Bellwood-Antis tradition at their respective schools. Keep up the good work!