Band cleans roads near stadium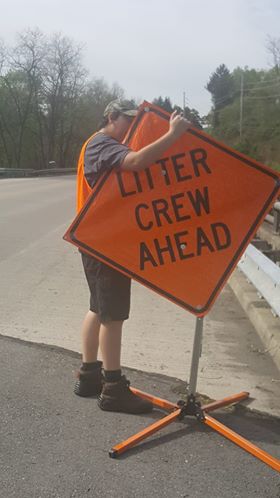 The band usually makes the school atmosphere a little more uplifting with its music, but last weekend the group helped uplift the environment when it cleaned the roads.
The band had its annual clean-up on May 5, along the road of Old 6th Avenue and Stadium Drive, making the clean-up two miles long.
The band has been cleaning the streets for over 10 years.
"I inherited the road clean-up from my predecessor and I decided that it would be a good idea to continue the tradition," said band director Mr. Patrick Sachse
The band kids get a lot out of cleaning the roads, both personally and in the bigger picture.
"The band kids seem to have fun and seem to love cleaning the roads, which is shocking. But, they also get to help the community by picking up trash," said Mr. Sachse.