Two orators place at virtual speech meet
The Bellwood-Antis forensic team took on their second speech meet last Thursday. With new COVID-19 guidelines, the competition has changed tremendously.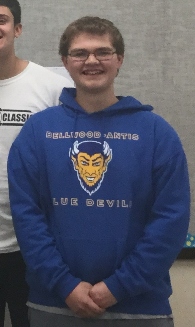 Competitors in almost every category pre-record their piece, and submit it for evaluation to Tabroom.com. The few categories that are live include extemporaneous, commentary, public forum debate, and Lincoln Douglas debate.

Bellwood took on the competition with only five competitors.
Team members included Lauren Young, Zachary Amato, Emma Corrado, Daman Mills, and Alexandra Diamond. Young took home a third place award in poetry, and Amato placed sixth in commentary.
The team will be competing again on Thursday. Best of luck to all the competitors.