Hawn earns statewide award to lead BluePrint at Keystones
B-A BluePrint seniors Jacob Hawn and Bailee Conway were named winners for the Keystone Media Awards this week, just as the BluePrint site itself earned another statewide honor.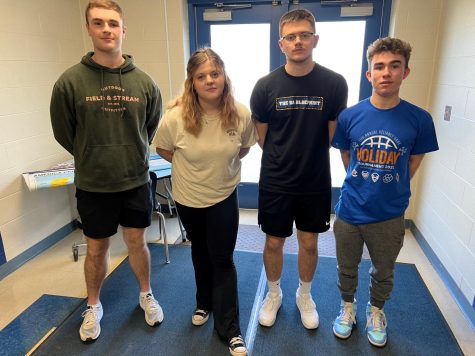 Jacob Hawn's story on the shortage of PIAA officials was named the top high school sports story in PA by the Keystone Media Awards. 
Bailee Conway's story on lingering effects of COVID took second place in the general news category. Along with these awards, the BluePrint website took second in the high school website category.
"Both Jacob and Bailee have been a big part of our success this year and it's amazing to see them earn a few honors before the year is over," said Advisor Mr. Kerry Naylor. "They each take a lot of pride in writing the stories they do and in putting in the work to make them the absolute best. Every publication needs students like that"
This is the sixth time the website has earned a top 2 finish since 2016. The BluePrint was named top site in 2017 and 2018. 
"To be among the top student websites in PA year after year is a real testament to the students we have writing for us. Each year the enrollment of the class turns over almost completely with 10-15 new students coming in and keeping the ball rolling. I am very proud of the work they do," said Mr. Naylor.
The award ceremony for the two writers and the website will be held on April 26 in Harrisburg.