Some people may look at going bald as being a terrible thing, but today is the day to be proud. Today is National Bald is Beautiful Day.
Many people you see throughout the day are bald, which isn't a bad thing. There are many influential people that are bald. Here in B-A they're a couple: Mr. Sietz, Mr. Collins, and Mr. Hughes, and that's just in the middle school. In the high school Mr. Sachse, the band teacher, has been hairless for years. Some people may not be bald, but they're bald in spirit. Mr. Bateman isn't bald, but he does have a crew cut.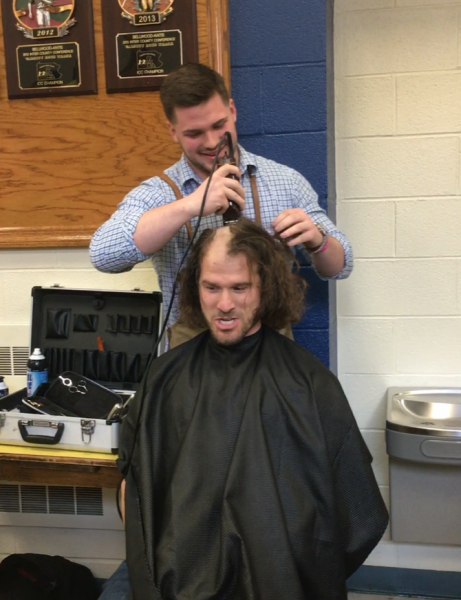 There are many famous people who have chosen the bald look: Michael Jordan, Dwayne (The rock) Johnson, Stone Cold Steve Austin, and Terry Cruz. All these celebrities are well known not only for their skills but for their iconic bald look! You can even find stars from the animated world who symbolize this day, characters like Elmer Fudd, Caillou, and Popeye.
Unfortunately, for some people being bald is not a choice. Many people have to go bald because of a medical condition. Others need to go bald for x-rays, surgery, or many other things. Another result of going bald could be from cancer patients losing their hair in chemotherapy. If you have a friend who is bald because they have no choice, support them! Just by telling them that they look good bald could boost their morale and their overall self-esteem.
There are many ways to celebrate National Bald is Beautiful Day. If you are bald, make sure you walk around accentuating your baldness. If you aren't bald, this would be a great day to shave your head.
So when you see someone who is bald today, or any day, brighten up their day by giving them a compliment or simply appreciating their slick style.
You can share your experiences appreciating the bald look on social media with the hashtag #NATIONALBALDISBEAUTIFULDAY.