Softball team falls to 0-2
The B-A softball team fell to the Vikings of Glendale Thursday by a score of 15-5 in five innings.
The Blue Devils who got down 1-0 after one inning and 3-0 after two innings and looked all but out of the game after the Vikings batted in the top of the third, tacking on four more runs to push their lead to 8-0.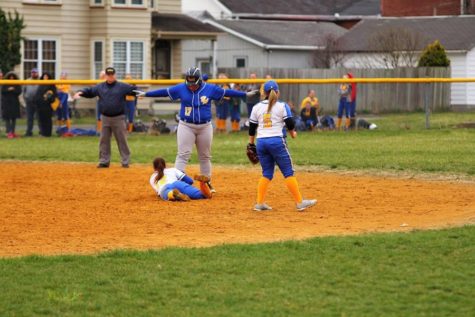 However B-A did not give up and railed in four runs of their own in the bottom half of the inning and brought the game within striking distance.
After three more runs in the fourth and four more in the fifth the Lady Vikings extended the lead to 15-4.
The Blue Devils tried to rail back again but their efforts fell short as they were only able to score one run in the bottom of the fifth, which then ended the game via the ten run rule.
Freshman Haley Schmidt took the loss in her second start.
Sage McElwain led B-A with two hits, including a triple, and an RBI. Faith Patton, Jestalyn Heaton, Krystina Taylor and Schmidt also batted in runs.
The girls fell to 0-2 on the season.