Taylor, Endress claim first place at speech meet
15 B-A students earn ribbons in impressive showing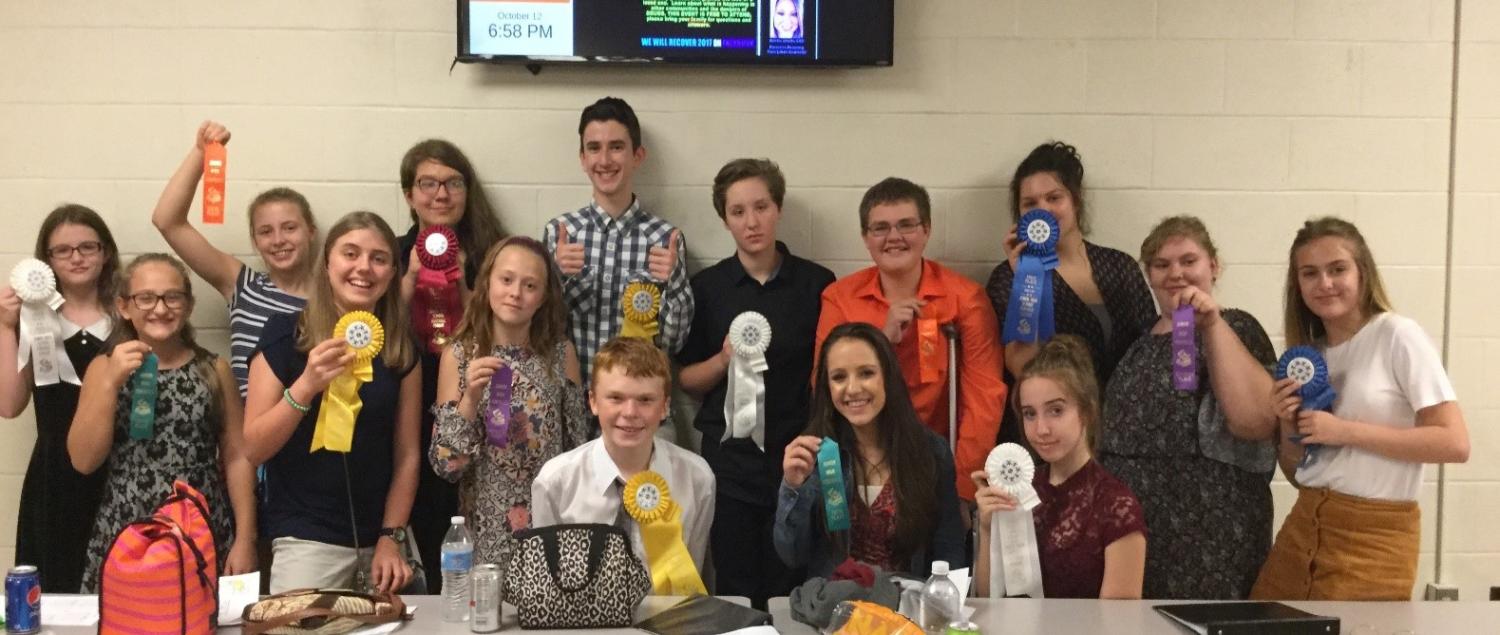 Two Bellwood-Antis freshman placed first at the junior high forensic league meet last Thursday in Somerset.
CayleeAnne Taylor took first in the poetry category, while Riley Endress took first in persuasive.
"
I worked to improve my speech and felt I had done a good job.
— CalyAnne Taylor
"I am so proud to be part of the B-A Speech Team. I worked to improve my speech and felt I had done a good job," CayleeAnne said.
Other ninth graders placed along with CalyAnne and Riley. Haley Campbell placed third in poetry, Caroline Nagle placed fifth in prose and Alexandra Diamond placed seventh in drama.
"This was fun. I'm psyched to get the high school season started," Haley said.
Among B-A Middle School contestants, Sarah Berkowitz placed second in persuasive, Emma Corrado and Zach Amato took third and sixth place in impromptu, Raela Zuiker and Jayce Miller took third and seventh in prose, Lucy Wilson and Lydia Worthing took fourth and sixth place in drama, Caedon Poe and Ethan Brown took fourth place in duo and Olivia Gregg placed fifth in poetry.
"I am so proud everyone for their hard work and enthusiasm at the meet. I am looking forward to seeing the team improve their performances even more before the final junior high meet in two weeks," said advisor Mrs. Alyssa Cunningham, who leads the team along with Mrs. Kathy Taylor.
The high school speech team, which features many of the freshman on the junior high team, will be in action Thursday at Penn Cambria.