B-A freshman takes first at speech Regionals
Haley Campbell qualifies for national championships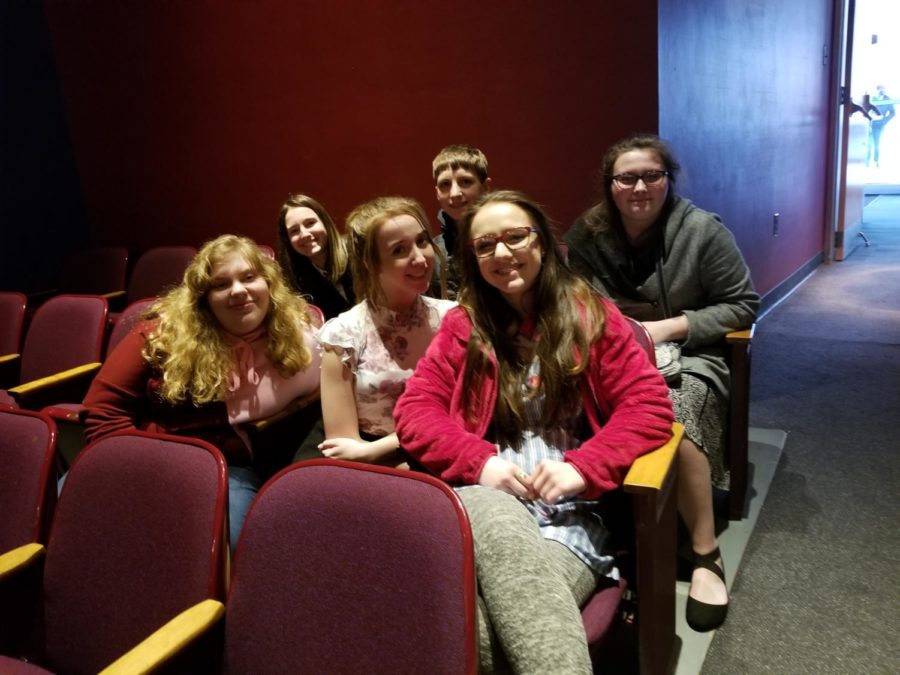 Freshman Haley Campbell has been placing first in speech competitions throughout the whole of her speech career. She could never feel good about it, however, because there were never many competitors in her category.
The most recent speech meet, held at Saint Francis University, finally gave Haley a win she could feel good about. The meet began on Monday, March 5, and ended on Wednesday, March 7. Students vied to move onto the next round of competition each day.
"
I was very surprised because there were so many good people there.
— Haley Campbell
Despite any nervousness during this high-stakes competition, Haley placed first in Declamation. Alivia Jacobs, a junior, placed fourth in Informative.
According to Haley, many district winners were present at the competition.
"I was a nervous wreck. In all pictures, I was shaking," she said. "I was very surprised because there were so many good people there."
Haley's speech, called "God Put You Here For a Reason," was about cyberbullying. "I felt I could make it my own," she reflected.
Speech advisor Mrs. Sally Padula said for Haley even to make it into the finals was impressive considering the competition.
"During the invitational meets, there may have been only two or three other people in the room," said Mrs. Padula. "At Regionals there were 16 on Monday, and that was whittled down to six yesterday. That's why it was impressive just to make it to Wednesday."
Along with Campbell and Jacobs, four other B-A speakers advanced to the second day of competition, all freshmen. Lauren Young and Noah Patton advanced in Duo, Alexandra Diamond and Carolinje Nagle advanced in Humorous.
Campbell will now compete in Nationals in May in Washington, D.C.
"I definitely want to try to compete," she said. "I think I have a chance, but I also think the competition is very close."