B-A upsets Juniata Valley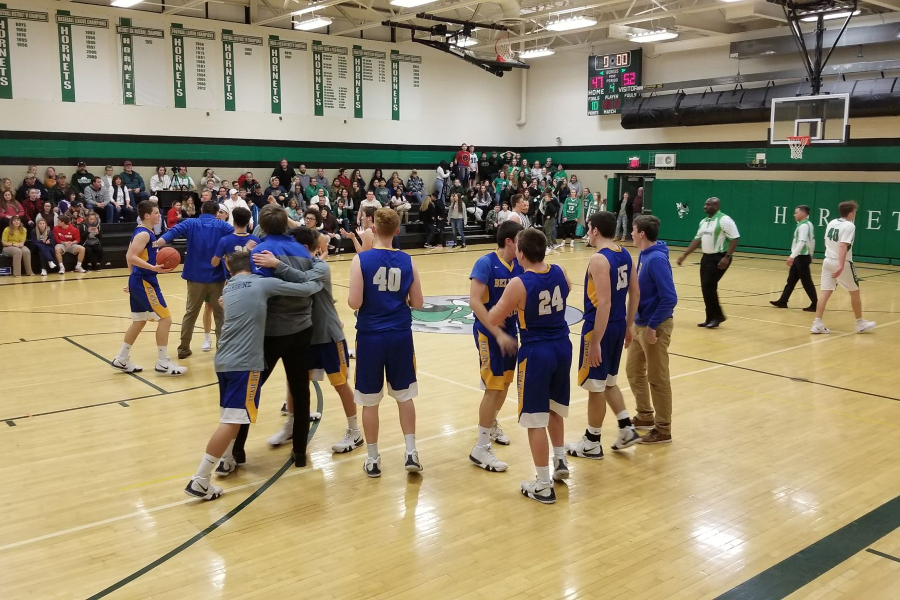 Last night the Devils rolled up an upset victory over conference rival Juniata Valley, taking home the win 52-47 in Alexandria.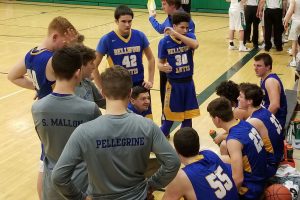 The Devils have shown that they can win on any night and lose on any night. They had just taken a loss at home against Glendale n Monday, a team they hadn't lost to since 2014. Over Christmas they upset 5A Holidaysburg in the first round of the Reliance Bank Tournament, and then got beat by 50 by Tyrone in the finals.
Head coach Kevin Conlon said, "I think our two big wins have come when the team locks in defensively and makes those teams work for everything. When we outwork the opponents we can compete with anyone… when we don't we can lose to anyone."
Junior Troy Walker led the Devils in scoring putting up 14 points.
Seniors Nate Wolfe and TJ Wyland both added 13 and 12 points. They needed the balanced scoring with top scorer Mason Yingling, who had scored 32 the night before, out with an illness.
BA led at halftime, 26-15.
For the Hornets, it was their first ICC loss in two seasons.
The Devils evened their record at 4-4 overall and 3-2 in the ICC.