Blue Devils blow by West Shamokin
On Saturday night, the Bellwood-Antis boys basketball team took on West Shamokin on their home court in the first round of the District 6 3A playoffs.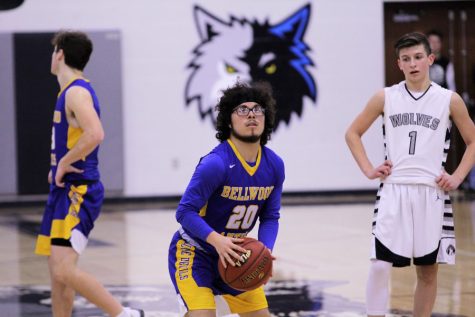 The No. 5 Blue Devils took down the No. 4 Wolves 62-48, dominating the entire game.
Senior Mason Yingling dropped 30 points to help lead the team to victory along with the help of sophomore Zach Mallon who had 11 points.
Yinging had himself three 3 pointers but a lot of his points came from the foul line, making 13 of 13 from the stripe.
B–A doubled up Shamokin 12-6 in the first before taking a 12-point lead into halftime. The Wolves cut into the lead in the third but could never get close thanks to the scoring of Yingling.
Zach Mallon scored 11, while Nathan Wolfe and TJ Wyland grabbed nine rebounds each.
The Devils will now advance to the semifinals to play Ligonier Valley on Tuesday the February 26 at Central Cambria in the District semifinals. The game will start at 7:30.
The top four teams in 3A advance to the PIAAs, so the Devils will play in the state playoffs for the fourth time in the last five seasons.