College signing: Hope Shook
Senior Hope Shook signed to Geneva College to not only continue her education but her volleyball career as well. Shook plans on studying nursing for four years to get her bachelor's in science of nursing.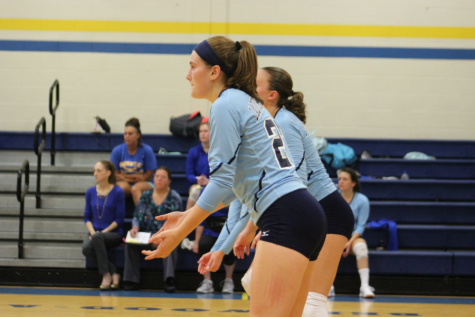 She chose Geneva because of the great nursing program the college has, it is a Christian college, and because the college is close to home after all of the health problems hope suffered over the year.  
"I like the small atmosphere, all the people were super nice, the volleyball program was the one for me out of all my options, and I am excited about their nursing program," said Shook.  
Hope started her high school career for volleyball at Wayne Christian School in Goldsboro in North Carolina then moved to Bellwood-Antis High School her senior year.  
For the three years that Shook played at Wayne Christian School, she had a total of 634 kills and 515 total digs. For her senior year at Bellwood, Hope had 141 kills and led the team in digs with a total of 111. For her overall career, she had total of 782 kills and a total of 626 digs.  
"I am glad I got to spend my last and final year of playing volleyball at Bellwood-Antis because I met the most amazing people and teammates possible," said Hope